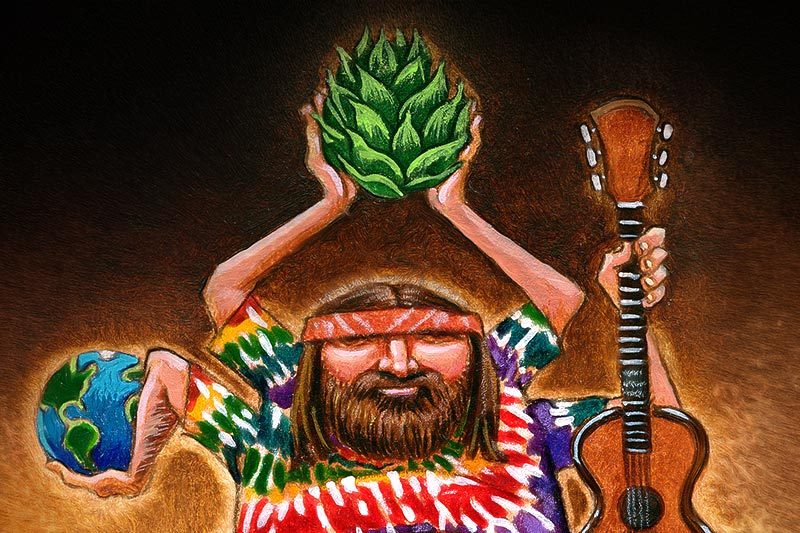 The Kind India Pale Ale
6.8 % ABV 76 IBUs
Voraciously hoppy and not overly bitter. The Kind brings enormous aroma and maximum flavor. It's like taking a walk through a pine forest and ending up at a citrus farm. Cascade, Columbus, Citra and Simcoe hops help this beer to bring joy to the world, one sip at a time. Curbside/ Takeout: $11.50 / 6-pack (bottles) $21.50 / 12-pack (cans) $40 / case (bottles or cans)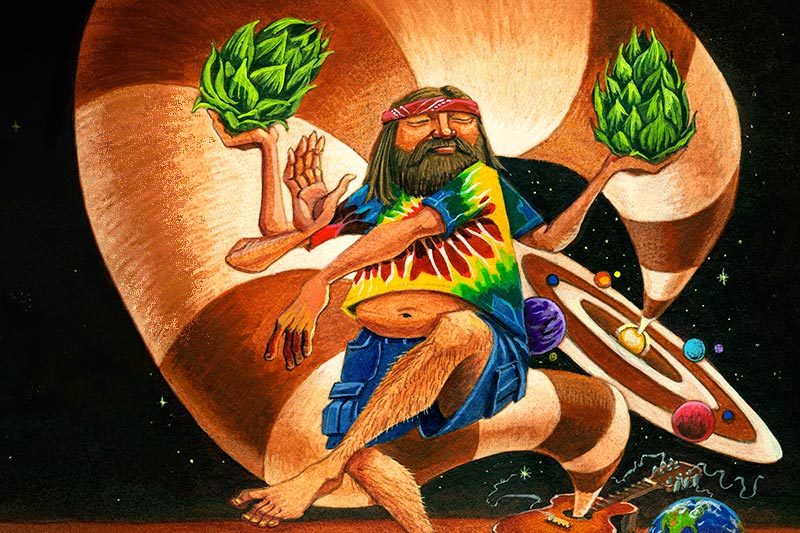 Too Kind Double India Pale Ale
8.5 % ABV 87 IBUs
Our mamas always taught us that you can never be too polite. In their honor, we decided to test that theory with the Too Kind. It has everything you love from the Kind IPA but jacked up to an out-of-this-world level. A hop exuberance of pine, citrus and love that plays nice with others.
Curbside / Takeout:
$12.50 / 6-pack (bottles)
Strawberry Pina Colada Sour
6.3% ABV 8 IBUs
For the newest addition to our Mind Blender Series, massive additions of real Strawberry, Pineapple and Coconut were added to this delightfully tart, sour ale. Send your brain on a magical journey as you enjoy the wallop of tropical fruit flavors in this tasty libation! Brewed with love along with Pale, Wheat and Acidulated Malts; Altus Hops; Real Strawberry, Pineapple and Coconut.
Curbside / Takeout:
$15.00 / 4-pack (cans)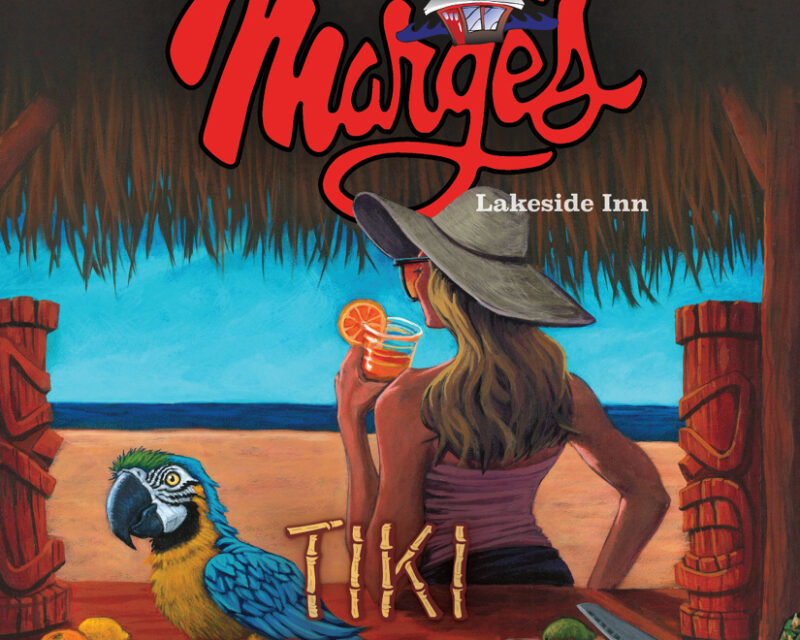 Marge's Tiki Blonde
5.3% ABV 10 IBUs
Marge's Lakeside Inn is celebrating 61 years of being Rochester's Hidden Gem on the Lake and we are honored to celebrate alongside with them. Presenting Marge's Tiki Blonde Ale – everything you love about Marge's famous Rum Runner – in beer form! Because if you can't go to Marge's, bring Marge's home to you! Brewed with love along with Pale, White Wheat and CaraFoam Malts; Magnum Hops; Pineapple, Banana, Blueberry, Guava and Lime.
Curbside/ Takeout
$10 / 4-pack (cans)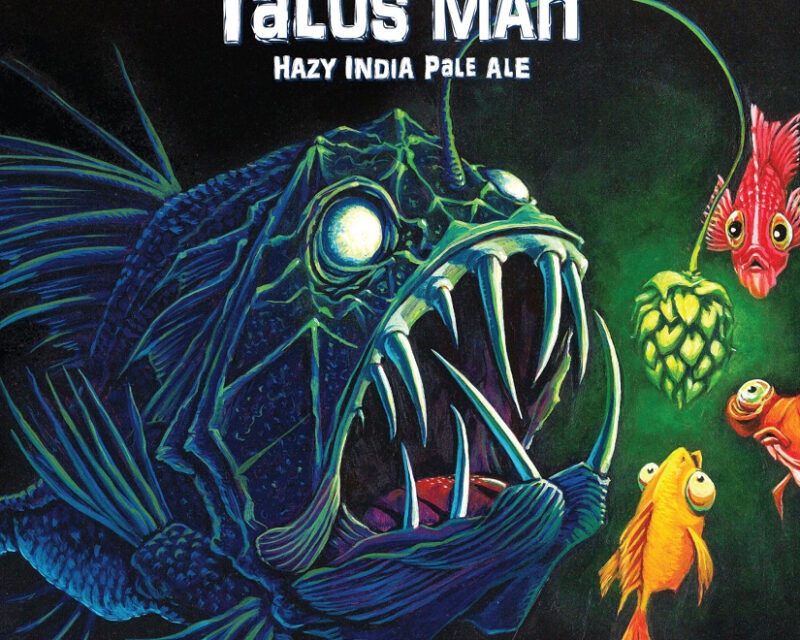 Talus Man Hazy IPA
6.5% ABV 35 IBUs
Every once in a while, a NEW hop comes around that you just have to feature in a juicy, hazy IPA.  TALUS is a hop that delivers big aromas and flavors of Pink Grapefruit, Dank Pine and Tropical Fruit.  Balanced with gentle additions of Citra and Strata, the Talus Man IPA will bring you great pleasure and keep evil at bay. It's Your Good Luck Charm! Brewed with love along with Pale, Caramel and CaraFoam Malts; Flaked Wheat; Golden Naked Oats; Talus, Citra and Strata Hops.
Curbside/Takeout
$13.50 4-pack (cans)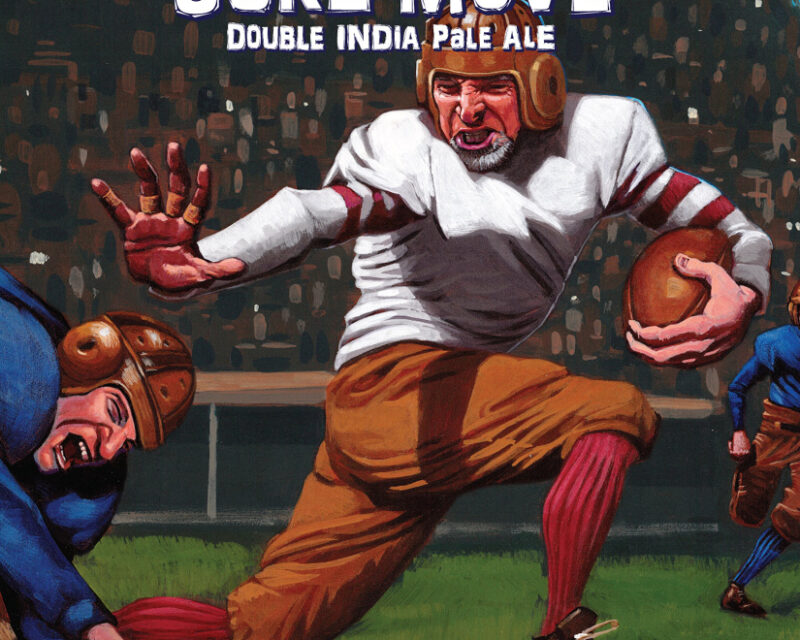 Juke Move NEDIPA
8% ABV 41 IBUs
To honor our Monster of the Midway, Dave Coniglio, we decided to fight for extra yardage. So, we game-planned a special new IPA, with juicy and fruity hops, a soft malt base and our own trick play – a special new yeast strain. Carry that rock Dave! Brewed with love along with Pale, CaraFoam and Caramel Malts; Flaked Oats; Azacca, El Dorado, Idaho 7 and Simcoe Hops.
Curbside/Takeout$
13.50 4-pack (cans)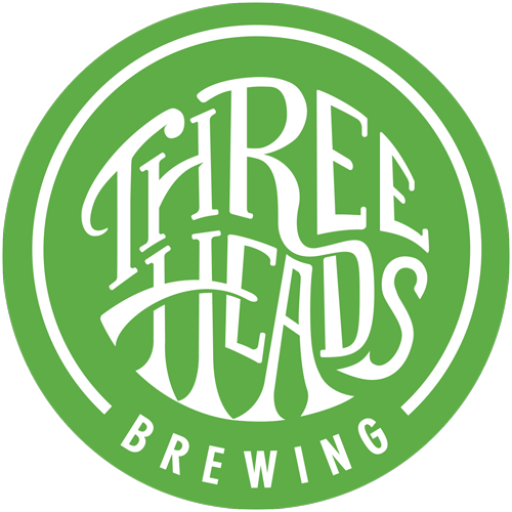 Green Apple Sour Ale
5.5% ABV 7.7 IBUs
Local Ingredients Make Great Beer! To brew something special for the fall, we combined Premium Erie Canal Pale Malt from New York Craft Malt with delicious, fresh-pressed cider from Blue Barn Cidery.  Please celebrate our region with this juicy, sweet and tart offering. Brewed with love along with New York Craft Pale and CaraFoam Malts; Flaked Wheat; Amarillo Hops; Fresh Blue Barn Cider.
Curbside / Takeout:
$15.00 / 4-pack (cans)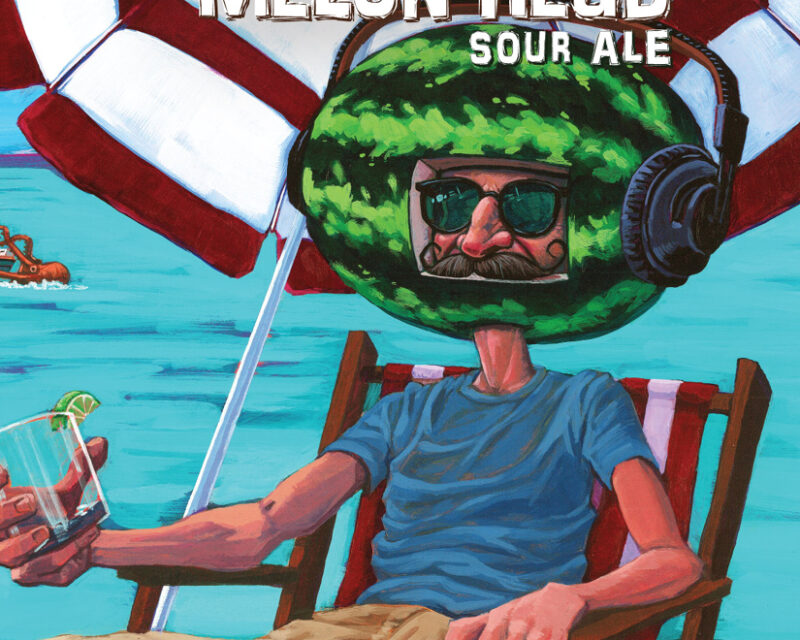 Melon Head Sour Ale
5% ABV 7 IBUs
Watermelon Quenchability! Get ready to pucker up!  This sour ale has been perfectly balanced with massive additions of real Watermelon.  The perfect beer to kick back or smash a few watermelons with.  Stay cool Melon Head! Brewed with love along with Pilsner, Wheat and Acidulated Malts; Hallertau Magnum hops; Real Watermelon.
Curbside/Takeout
$10 / 4-pack (cans)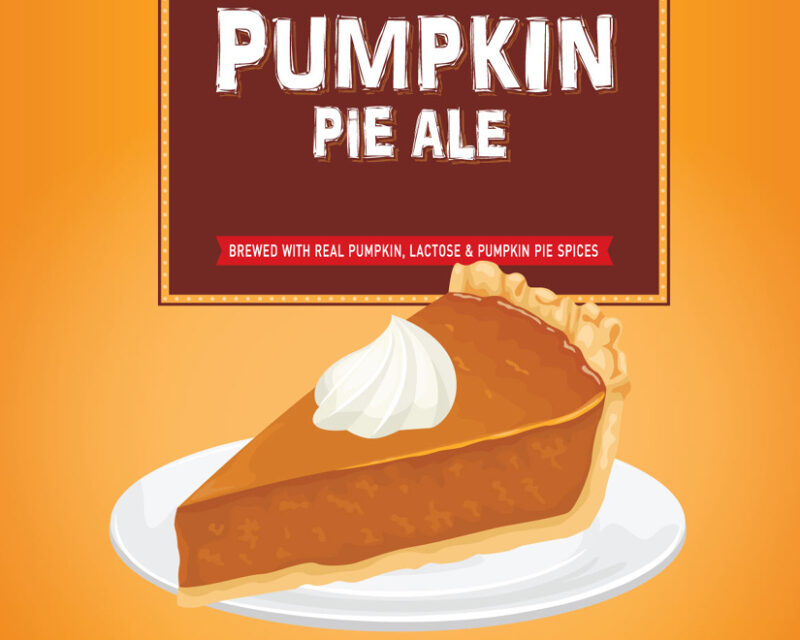 Pumpkin Pie Ale
5.2% ABV 16 IBUs
Thanksgiving Dessert in a Glass! To make the perfect pumpkin beer, we tasked our brewers to highlight all the elements of what makes a great piece of Pumpkin Pie. So, we started with a great crust, added creamy sweet pumpkin flavor that has just the right amount of cinnamon and nutmeg, then topped it off with a dollop of whipped cream.  Happy Friendsgiving!! Brewed with love along with Pale, Caramel and CaraFoam Malts; Flaked Oats; Sterling and East Kent Golding Hops; Real Pumpkin; Lactose; Pumpkin Pie Spices.
Curbside/ Takeout
$13.50 / 4-packs (cans)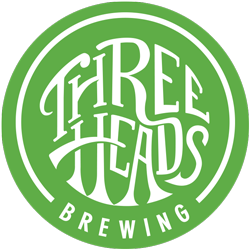 Ryechester Imperial Rye Pilsner
8.4% ABV 31 IBUs
10 years ago, three Upstate New York breweries made their mark on the craft brewing community that has stood the test of time. To commemorate the occasion, we got together with our good friends from ROC Brewing and Naked Dove and created a one-of-a-kind collaboration lager with all NYS ingredients. Cheers to the next 10 years! Malt: NY Craft Pilsner, NY Craft Rye. Hops: NY Magnum, NY Perle, NY Mackinac.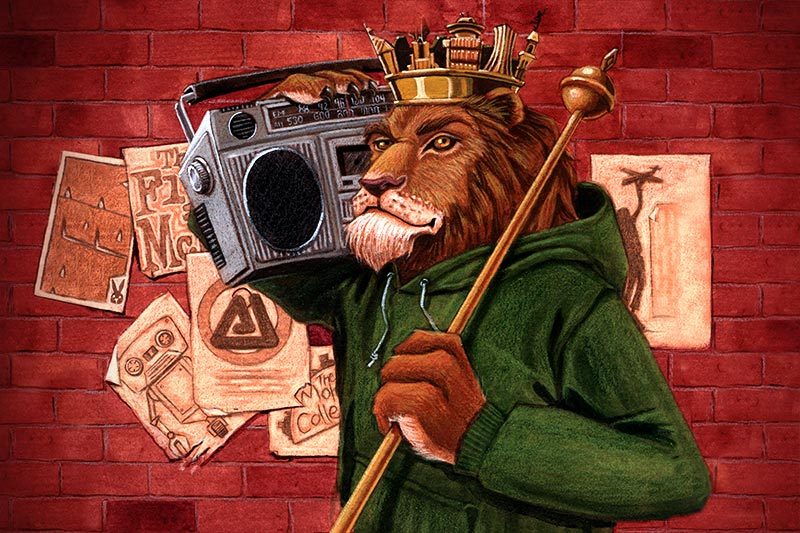 Rochestafarian Scotch Ale
6.8 % ABV 76 IBUs
Rochestafarian n. 1. A beer, malty in nature, brewed to honor Rochester, NY. Like the city's fine funky music, this sweet, full bodied, slightly bitter brew is sure to sway the soul and bring about a feeling of Irie. 2. One who loves 3HB.
Curbside / Takeout:
$11.50 / 6-pack (bottles)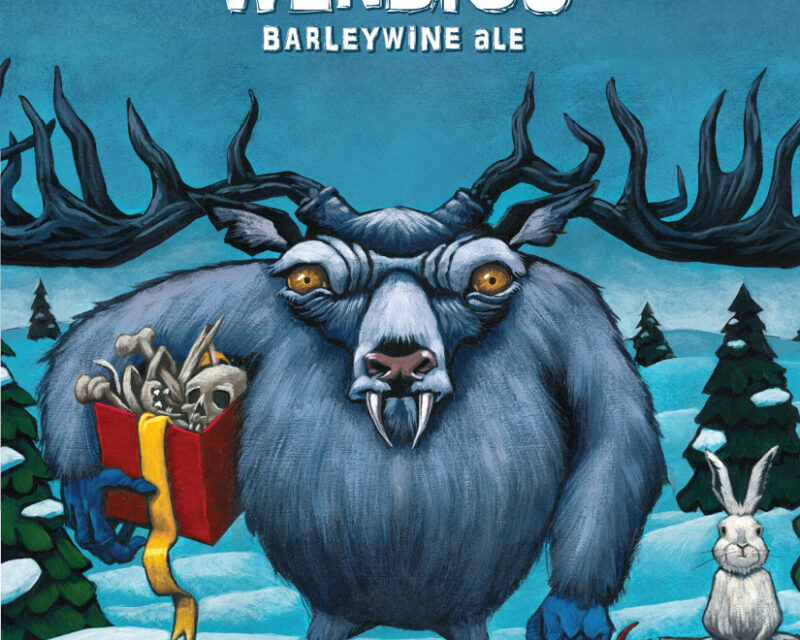 Wendigo Barleywine Ale
12% ABV 41 IBUs
Ahh, the cold air of winter is near. It is time to search for a hearty beer. One that has a sweet and spicy flavor. Makes this moment one to savor. The fire is raging. Football on the telly. Time to get this beer in your belly. Beware the Wendigo! Brewed with love along with Pale and CaraAroma Malts; Flaked Barley; Horizon and Crystal Hops.
Curbside / Takeout: 
$15.00 / 4-pack (cans)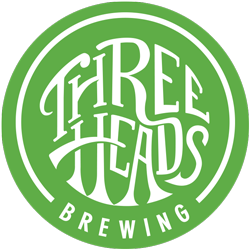 Nutter Butter Peanut Butter Porter
5.8% ABV 20 IBUs
As we creep through October, thoughts tend to drift towards tasty Halloween treats! Well, Derek brewed one up in the form of beer! This dark delight is all peanut butter cookie from start to finish with no trick in sight. Just like Halloween ghosts, this one will disappear fast so get down to 3HB and try this small batch draft only deliciousness. Malt: Maris Otter Pale, Carafa II, Carafoam, English Premium Caramalt, Simpsons DRC. Hops: Magnum, Hersbrucker. Peanut Butter.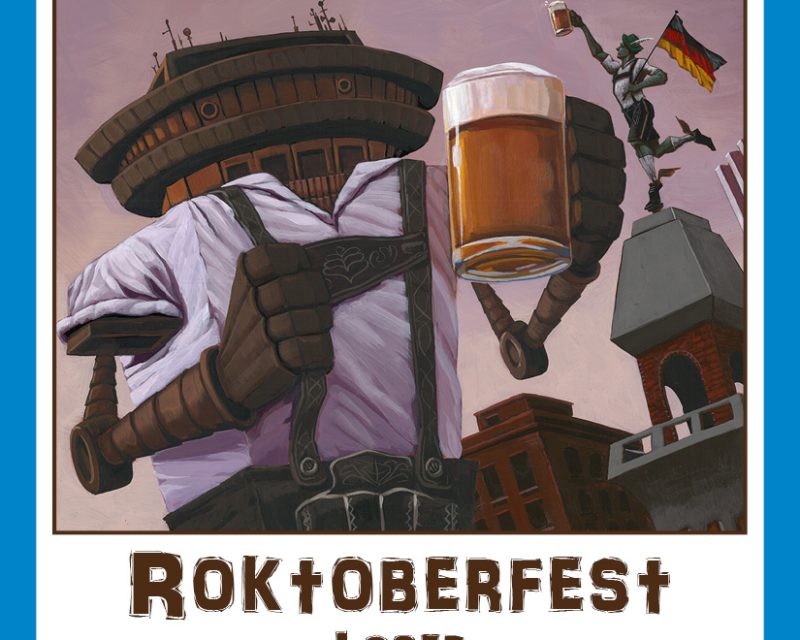 Roktoberfest Lager
6% ABV 21 IBUs
Oktoberfest began as a wedding celebration in the 1800's and beer has always been a featured aspect of the party. This offering by Three Heads is a nod to German brewing but with our own Rochester spin. It is the perfect union of malt and hops that make for a great brew to drink during the changing season. Prost!!! Malts: Munich, Pilsener, Vienna and CaraRed. Hops: Hallertau Magnum and Hallertau Mittelfuth.
Curbside / Takeout:
$11.50 / 6-pack (bottles)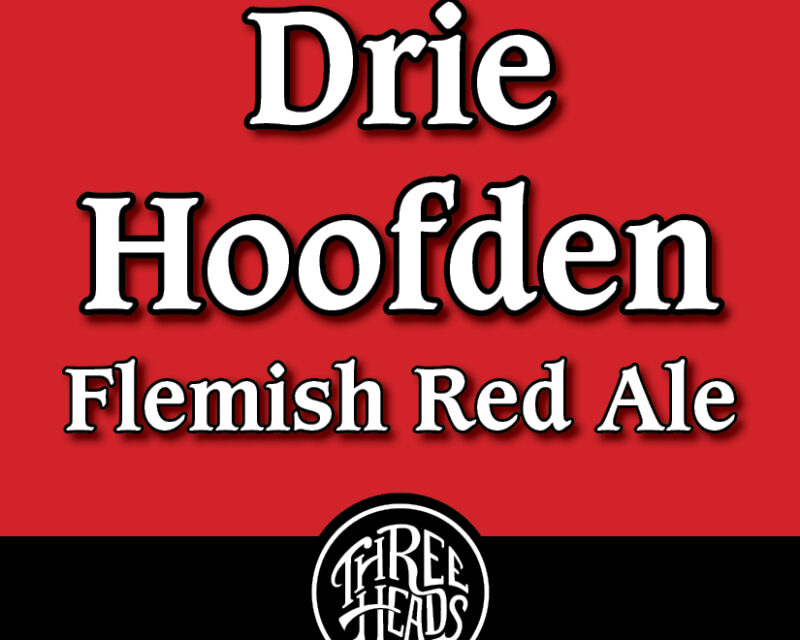 Drei Hoofden Flemish Sour V. 2.0
5% ABV 12 IBUs
A Belgian sour style from the Flanders Region. In the summer of 2018, we presented the Drie Hoofden Flemish Red to great acclaim. We figured why not just refill those oak barrels with more beer and let that go, but we also put some other fun stuff in the barrels to pair with the Brettanomyces, Lactobacillus and Roeselare to bring other elements for these intense, complex flavors with a hint of a strawberry tart. Each barrel is chosen (with love) to blend with another to maintain consistency in each keg we produce Malts: Pale & Cara Red. Hops: Hallertau & Magnum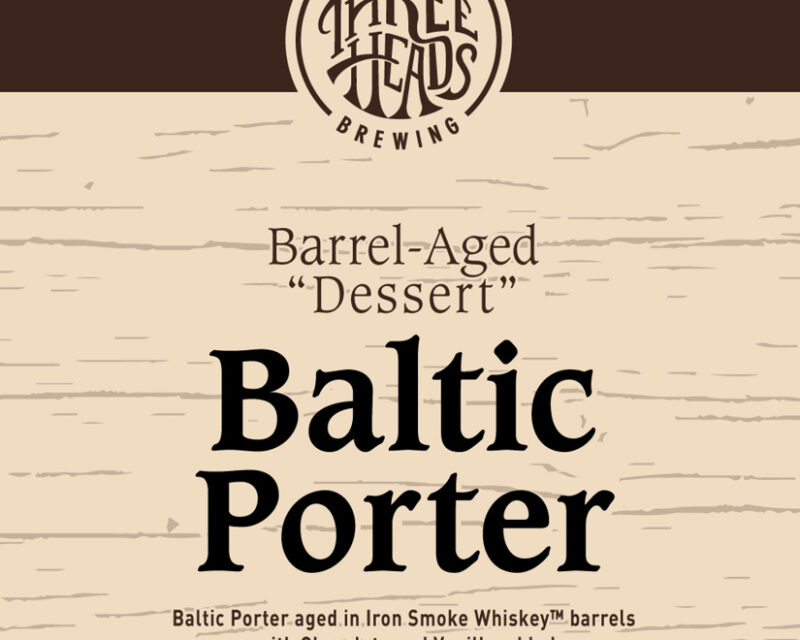 Barrel Aged Baltic Porter (Dessert Variant)
12% ABV 28 IBUs
Reminiscent of beers from the 18th Century, this offering boasts a soft but bountiful roasted malt profile, which is complemented by notes of caramel and sweet fruit. The hops are subtle, yet delightfully present, and the finish is smooth due to its cool fermentation temperature and generous lagering time. Barrel aging brings notes of bourbon, charred oak and vanilla. Brewed with love along with Pale, Carafa, Chocolate and CaraMunich Malts; Hallertau Magnum, Sterling and Mt. Hood hops.
Curbside / Takeout
$15.00 / 4 Pack Cans