All
On Draft
Previous
Seasonal
Year Round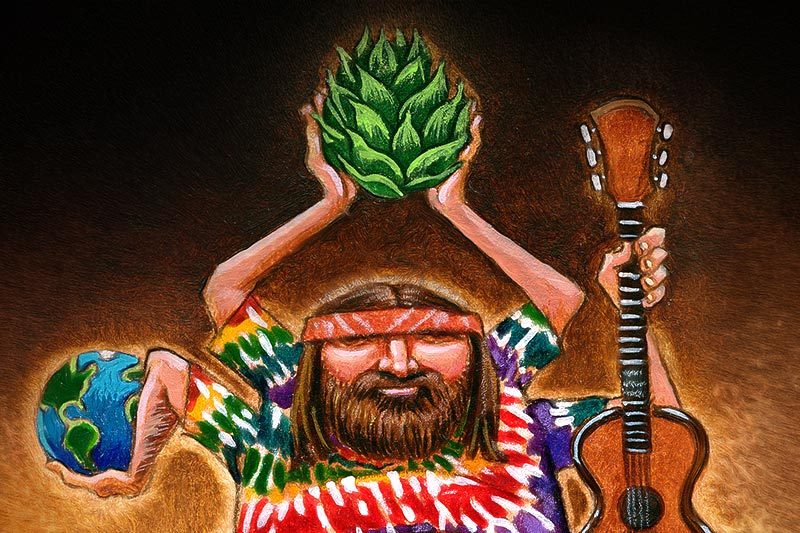 The Kind India Pale Ale
6.8 % ABV 76 IBUs
Voraciously hoppy and not overly bitter. The Kind brings enormous aroma and maximum flavor. It's like taking a walk through a pine forest and ending up at a citrus farm. Cascade, Columbus, Citra and Simcoe hops help this beer to bring joy to the world, one sip at a time.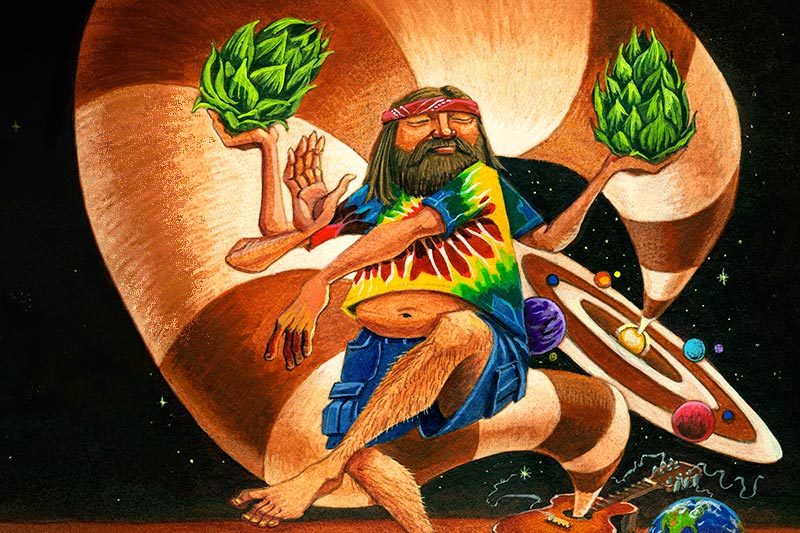 Too Kind Double India Pale Ale
8.5 % ABV 87 IBUs
Our mamas always taught us that you can never be too polite. In their honor, we decided to test that theory with the Too Kind. It has everything you love from the Kind IPA but jacked up to an out-of-this-world level. A hop exuberance of pine, citrus and love that plays nice with others.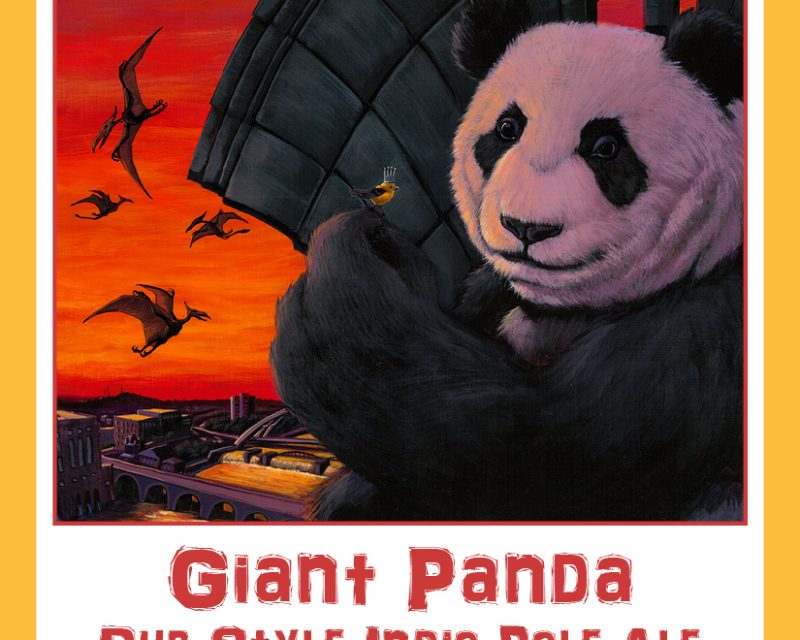 Giant Panda Dub Style IPA
8.7 % ABV 85 IBUs
Giant Panda Guerilla Dub Squad is a crucial band from our hometown of Rochester. In honor of our STEADY brothers, we offer this ital nectar with juicy hops and more low end. We hope you enjoy many BRIGHT DAYS. Check them out at www.livepanda.com. Irie!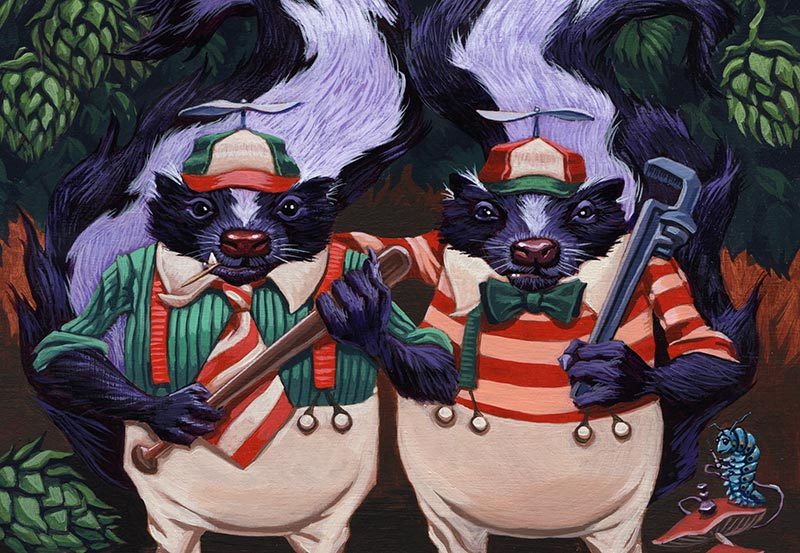 Double Skunk Imperial Black India Pale Ale
8.5% ABV 87 IBUs
The Skunk is back and this time he brought a friend. They demanded we take you somewhere that a black ale has never gone. So we cranked up the original and doubled the hops to make it bigger, scarier and more pungent. Get Skunked all over again!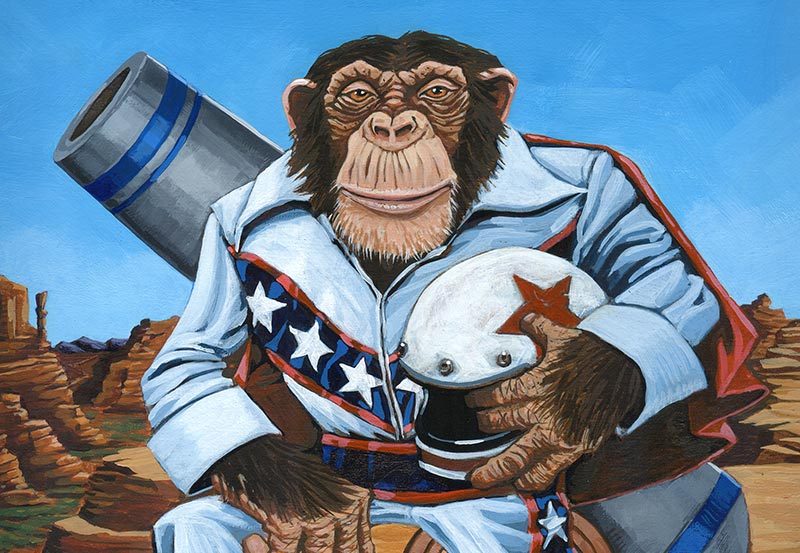 Captain Banana Unfiltered Wheat Beer
6% ABV 18 IBUs
There once was a chimp that dreamed to fly but was told it was impossible. He didn't heed their doubts and forged ahead. This beer holds to that daring belief. Light in body, easy to drink and a light touch of banana on the tongue. It will make you cheer for Captain Banana.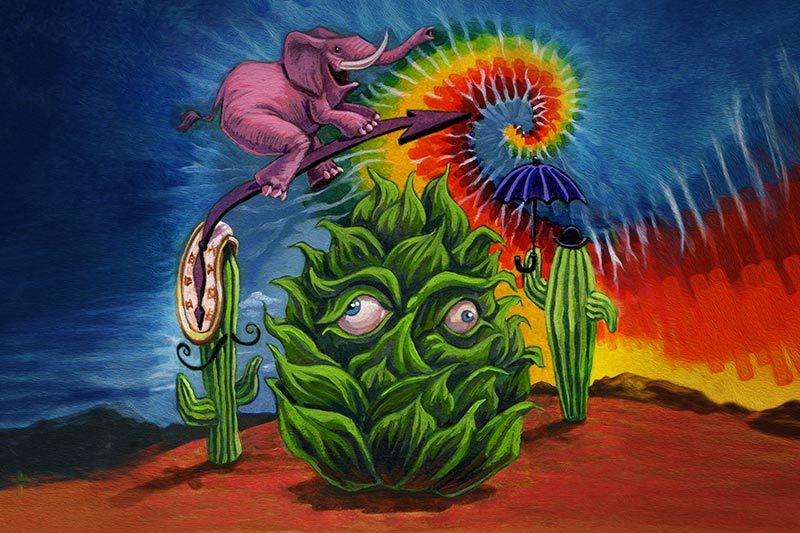 6.6% ABV 64 IBUs
WE LOVE HOPS! Their tantalizing aromas. Their diverse and succulent flavors of citrus and spice. All the amazing ways they can be used in brewing. 3HB dedicates the Loopy to our favorite plant, the Humulus Lupulus. Enjoy the waves of tropical fruit intertwined delightfully with a creamy, velvety malt blend. Come get Loopy with us!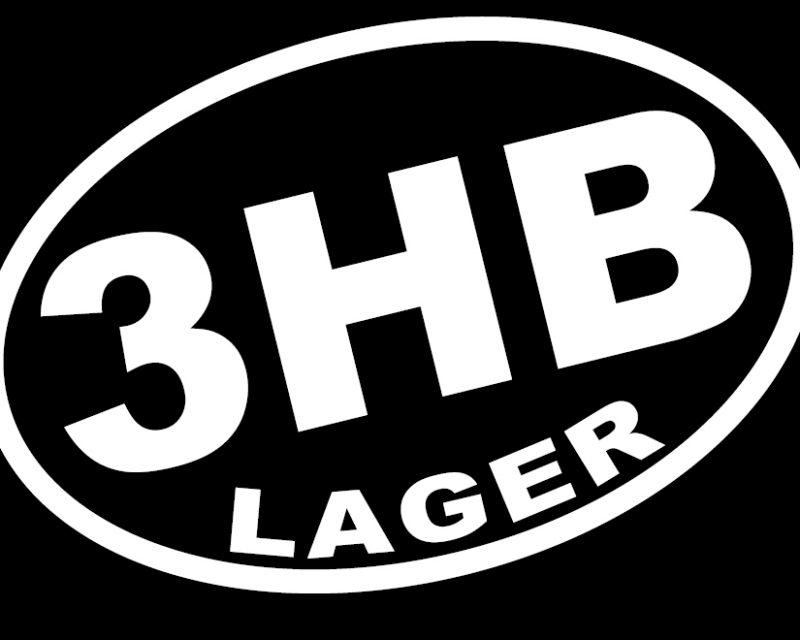 3HB Lager
5% ABV 19IBUs
Finally, an all-malt craft lager that goes with everything! Not too heavy, not too strong, not too bitter, 3HB Lager is beer, plain and simple. We combined the finest malted barley with German and American hops to create a full-flavored beer with a smooth, clean finish!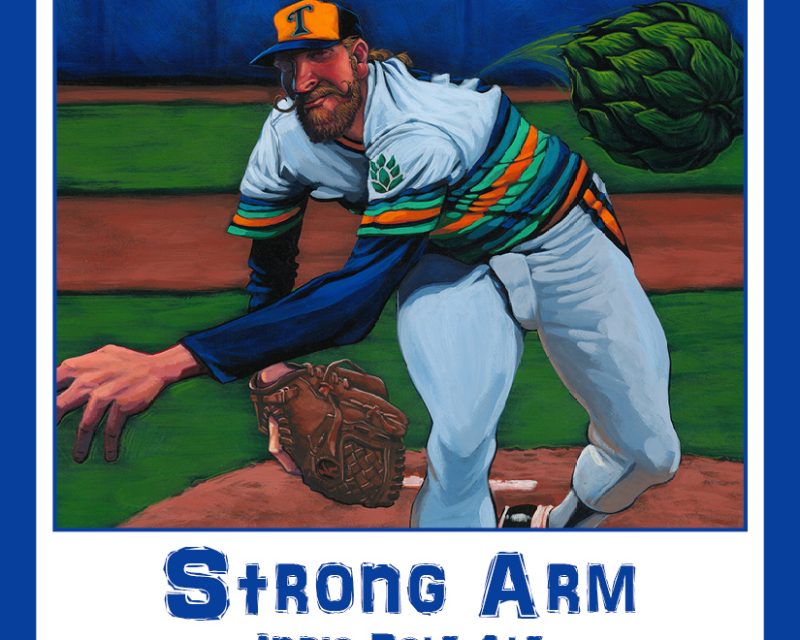 Strong Arm IPA
6% ABV 60IBUs
With this latest draft-only release, we decided to let our new brewer, Derek Armstrong, go a bit wild.  For his debut IPA, he combined three juicy IPA varieties – Denali, Azacca and Mosaic, layered them upon a soft malt base and tossed in a new yeast strain for good measure.  Please enjoy the aromatic symphony, tropical flavors and sweet mouthfeel that Derek, and his beer, will provide.  Brewed with love along with Pale, Flaked Wheat, White Wheat, Flaked Oats, CaraFoam and Caramel Malts; Denali, Azacca and Mosaic hops.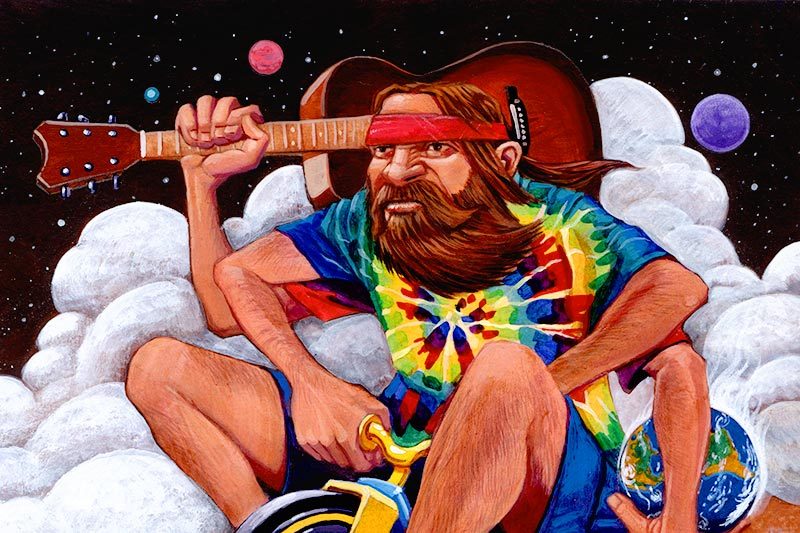 Tre Kind Triple IPA
10% ABV 100 IBUs
Remember that childhood feeling? Sitting atop the highest hill, feeling like a super hero, invincible on your tricycle! We're not saying this beauty will give you super powers, but we're not saying it won't. 3 times the hops for 3 times the thrill. Own that hill!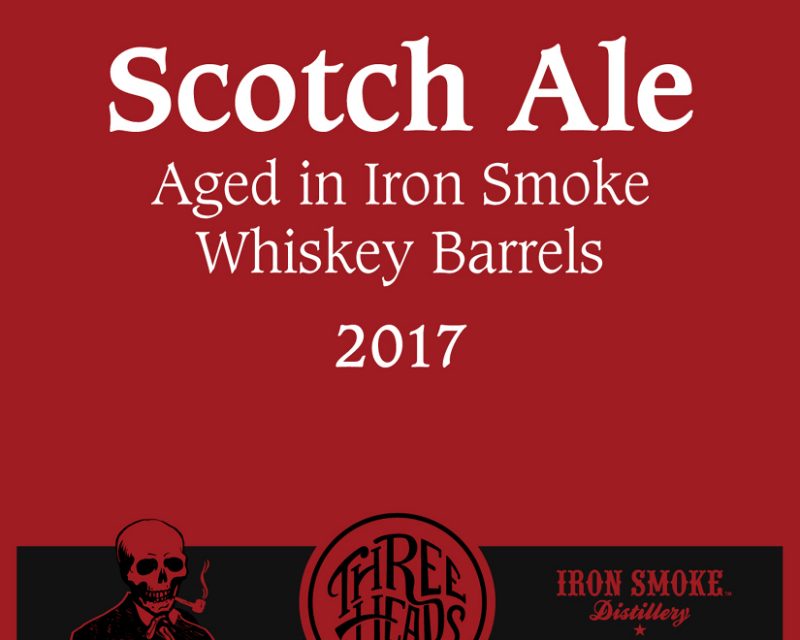 Iron Smoke Barrel Aged Scotch Ale
10.4% ABV 24 IBUs
10.4% ABV/24 IBUs):  For this offering, we teamed up with the good folks of Iron Smoke Whiskey to bring you something special for the holidays.  The Rochestafarian, and its robust caramel character, make for an excellent candidate to age in barrels.  We let this beer sit in Iron Smoke Applewood Whiskey barrels for over 6 months, yielding vanilla and oak characteristics that blend perfectly with the Rochestafarian base beer.  We hope you enjoy this one in our tasting room or around a hot fire on a cold winter night.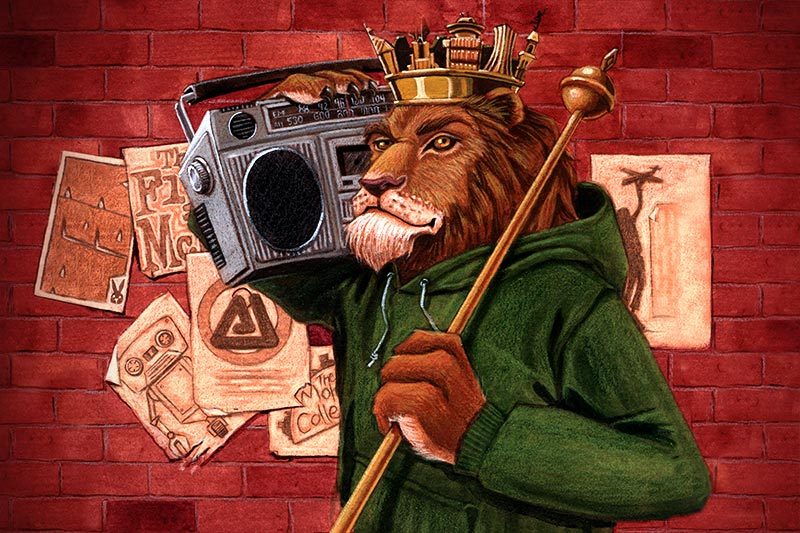 Rochestafarian Wee Heavy Ale
6.8 % ABV 76 IBUs
Rochestafarian n. 1. A beer, malty in nature, brewed to honor Rochester, NY. Like the city's fine funky music, this sweet, full bodied, slightly bitter brew is sure to sway the soul and bring about a feeling of Irie. 2. One who loves 3HB.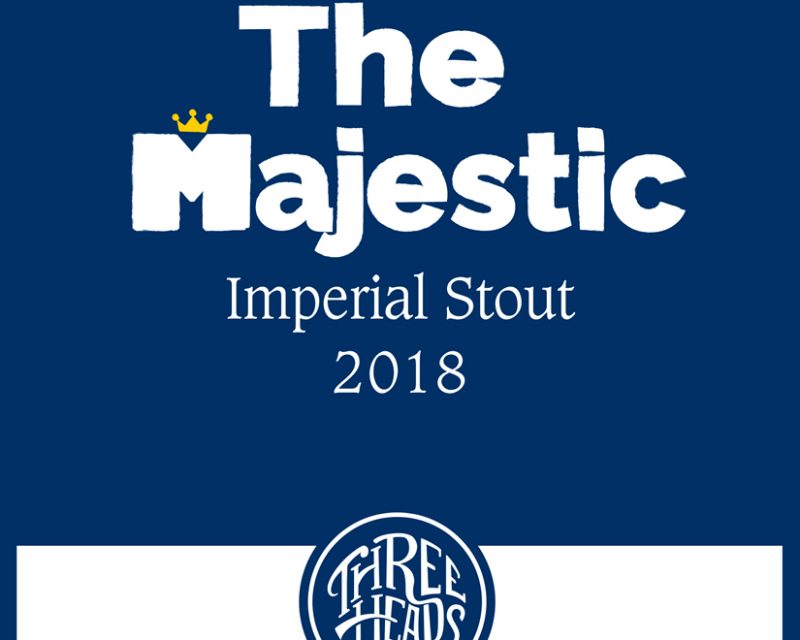 The Majestic Imperial Stout
10.2% ABV 65 IBUs
The Majestics have been laying down smooth rhythms for many years. The roots reggae that emanates from these Rochester souls harkens back to the days of Bob Marley and Peter Tosh. To honor them, we brewed a beer fit for kings . . . a bold, robust Imperial Stout. The rich, chocolate tones of this ale groove with a subtle sweet and hoppy note. Cool Runnings.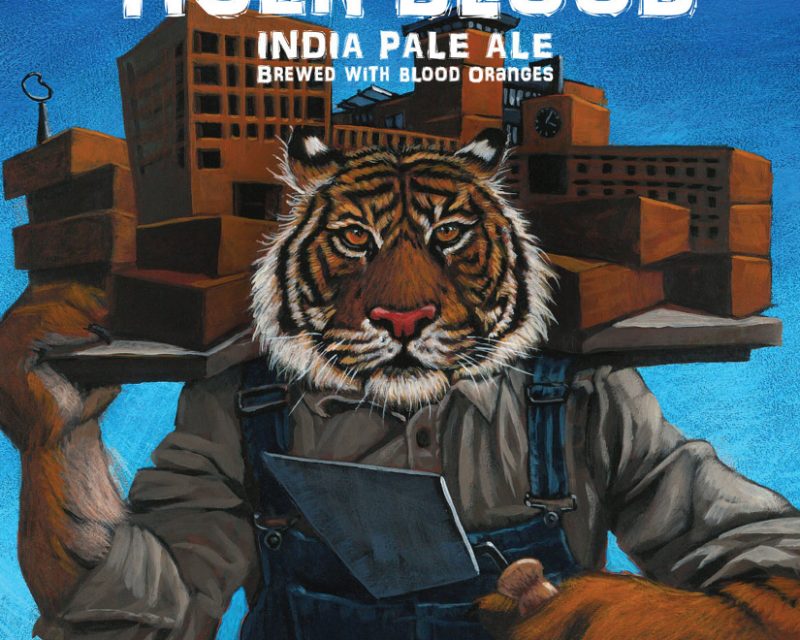 Tiger Blood IPA
6% ABV 55IBUs
To honor the prestigious Rochester Institute of Technology, we present Tiger Blood IPA. To build this Brick City, we laid down a strong foundation of malts, layered in some juicy hops, and added a copious amount of real blood oranges for a one-of-a-kind experience. We imagine you will love it! Brewed with love along with Pale, Wheat and Crystal Malts; Amarillo and Ekuanot hops; Blood Oranges.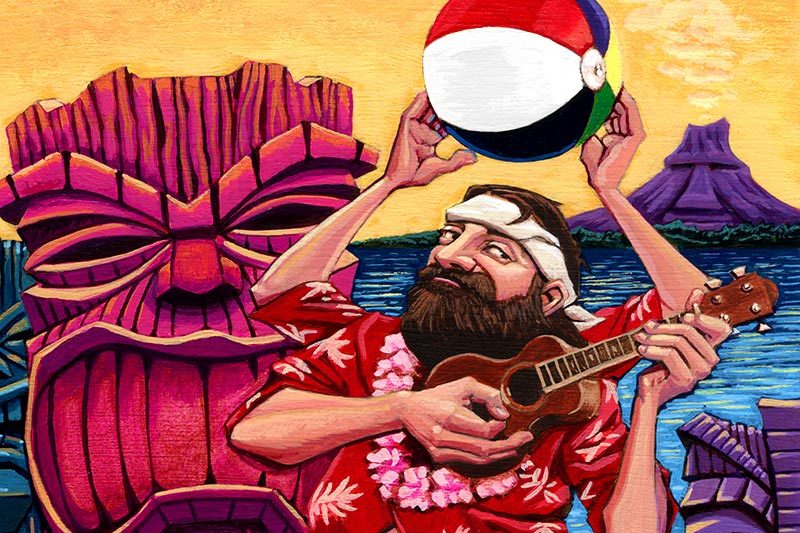 Tropical Kind Double IPA
8.7% ABV 87 IBUs
Aloha my KIND friend, welcome to tropical paradise.  We know you've been working hard so sit back and relax.  Enjoy a blend of Falconers, Meridian and Summit hops, with a juicy blast of Mango and Passion Fruit.  Real mango and passion fruit with over 6 lbs. of hops per barrel were added for your tasting enjoyment.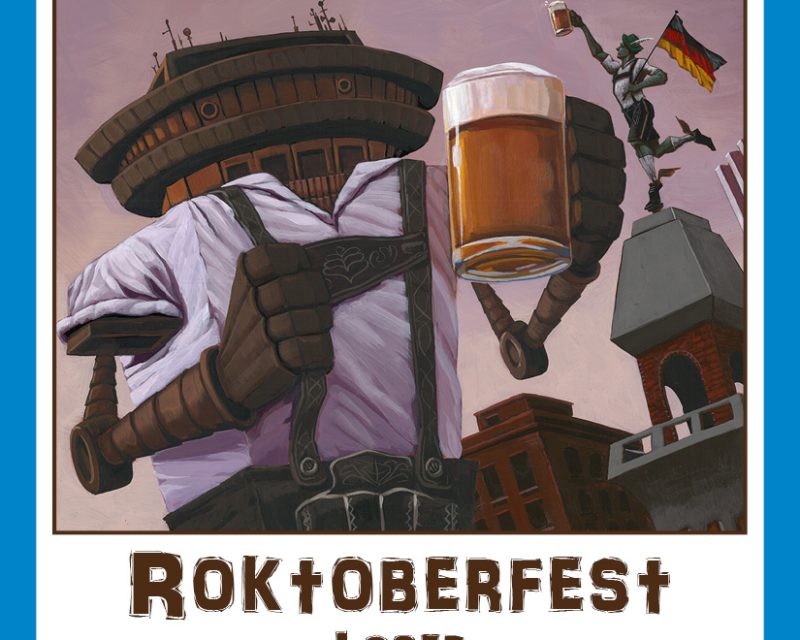 Roktoberfest Lager
6% ABV 21 IBUS
Oktoberfest began as a wedding celebration in the 1800's and beer has always been a featured aspect of the party. This offering is a nod to German brewing but with our own Rochester spin. It is the perfect union of malt and hops that make for a great brew to drink during the changing season. Prost!!!
Malts: Munich, Pilsener and CaraMunich.
Hops: Hallertau Magnum, Hallertau Mittelfuth and Tettnang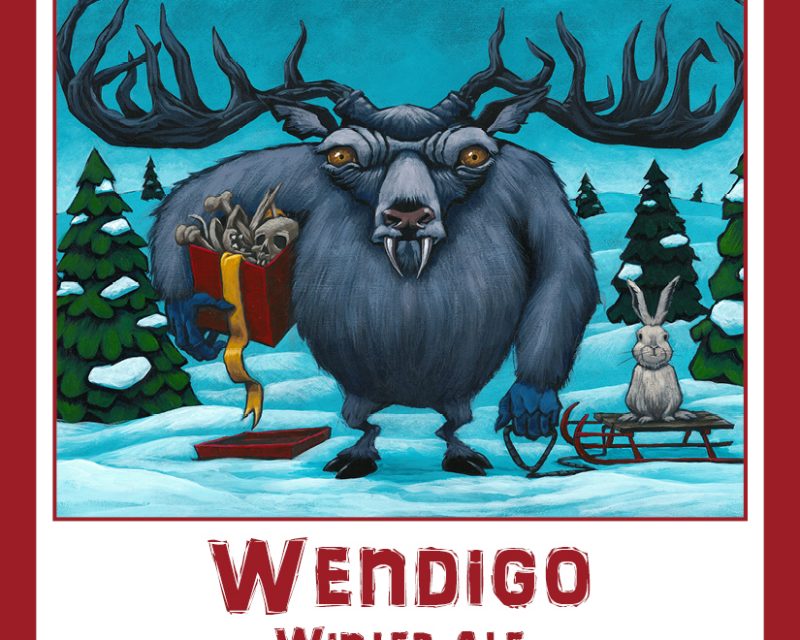 Wendigo Winter Ale
7% ABV 46 IBUs
Ahh, the cold air of winter is near. It is time to search for a hearty beer. One that has a sweet and spicy flavor. Makes this moment one to savor. The fire is raging. Football on the telly. Time to get this beer in your belly.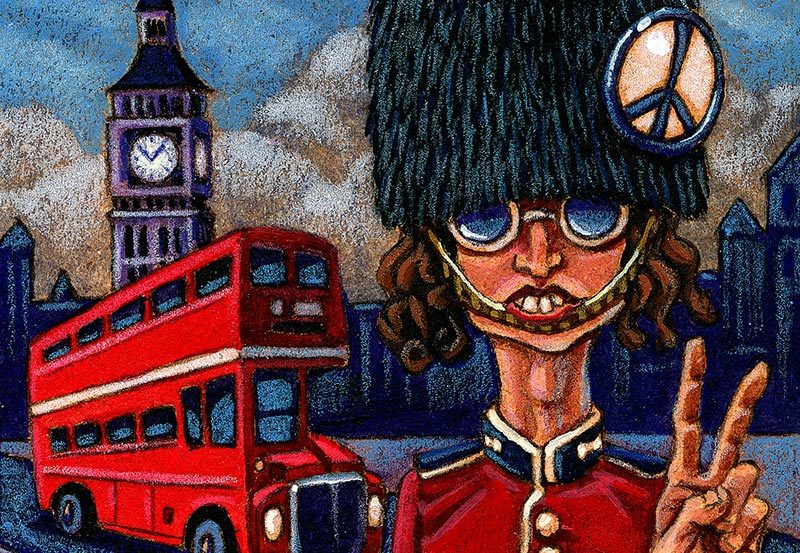 Blimey India Pale Ale
6.7 % ABV 68 IBUs
The beer English breweries would brew if they played football the right way. This Extra Special Ale takes a classic style and gives it an American twist. Enjoy the complex malt profile and layers of sublime English hops. One taste will have you saying "Blimey!"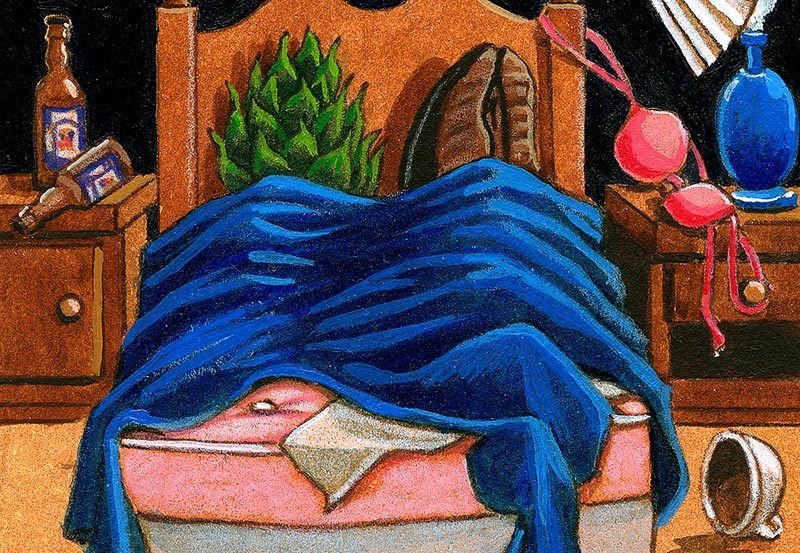 Java Sutra Coffee Porter
6.5 % ABV 55 IBUs
The perfect marriage between hops, malted barley and espresso. Java Sutra exudes an aroma coffee drinkers will love, while the caramel and roasted malts present a flavor everyone can enjoy. This amazing beer is brewed with Boulder Coffee's Tap & Mallet blend. Position yourself for the taste explosion.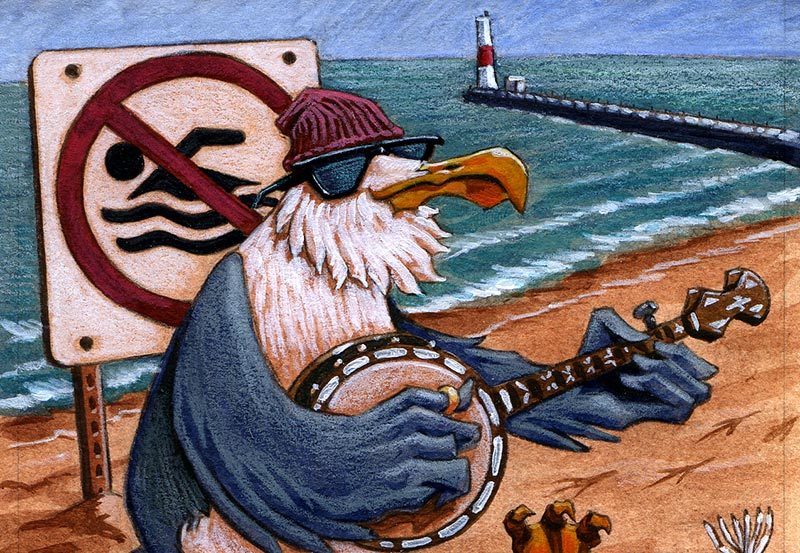 Ontario Coast IPA
7.5 % ABV 72 IBUs
East coast vs west coast…a battle that has been waged for years in many forms. Now there arises a brew that strives to unite the two sides. This IPA bursts with an inviting hop aroma in conjunction with a carefully selected monastic yeast strain. It delivers unexpected, yet delectable flavor. Case closed?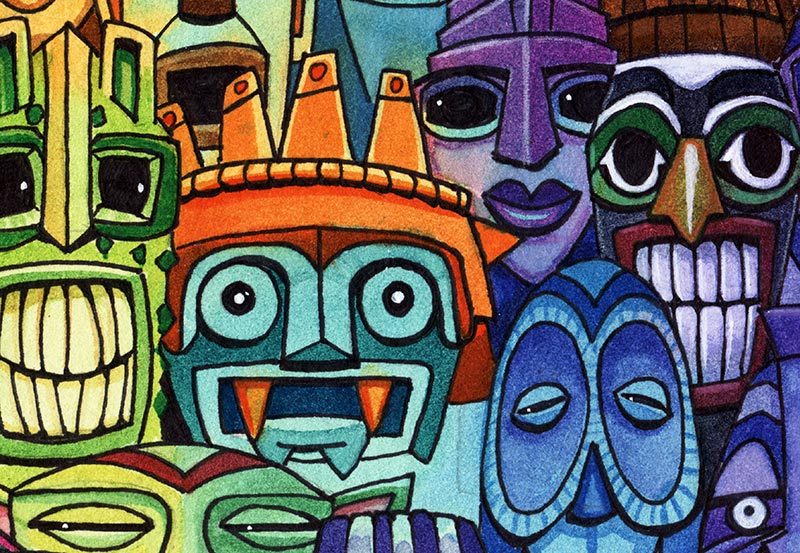 Population Pale Ale
5.5 % ABV 35 IBUs
We the dudes of Three Heads Brewing, in order to form a perfect union, establish crispness, insure malty tranquility, promote the hops, and secure the blessings of liberty to ourselves and our posterity, do ordain and establish this Population Pale Ale.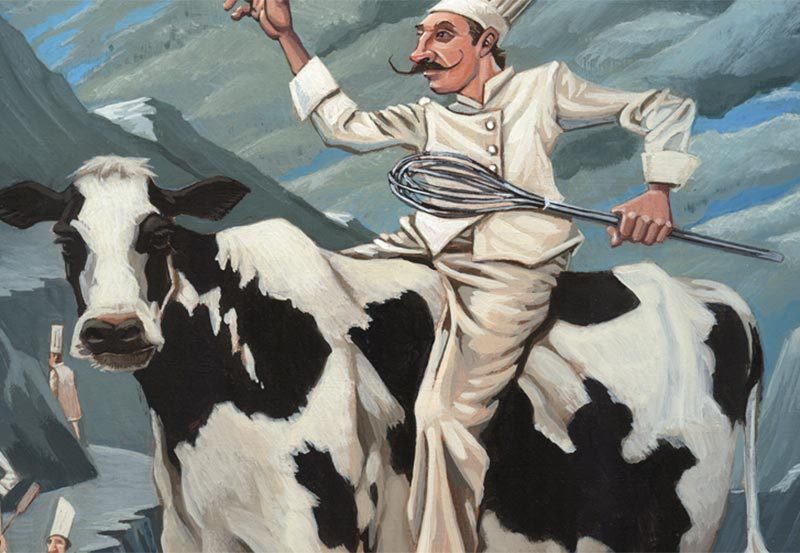 Sir Shock-A-Lot Double Chocolate Milk Stout
7.5 % ABV 45 IBUs
Sir Shock-A-Lot bravely rides into conflict upon his noble cow. The battle starts with sweetness in the air and continues with a dense, creamy mouthfeel. He then attacks your taste buds with luscious notes of pure chocolate. Surrender to the flavor.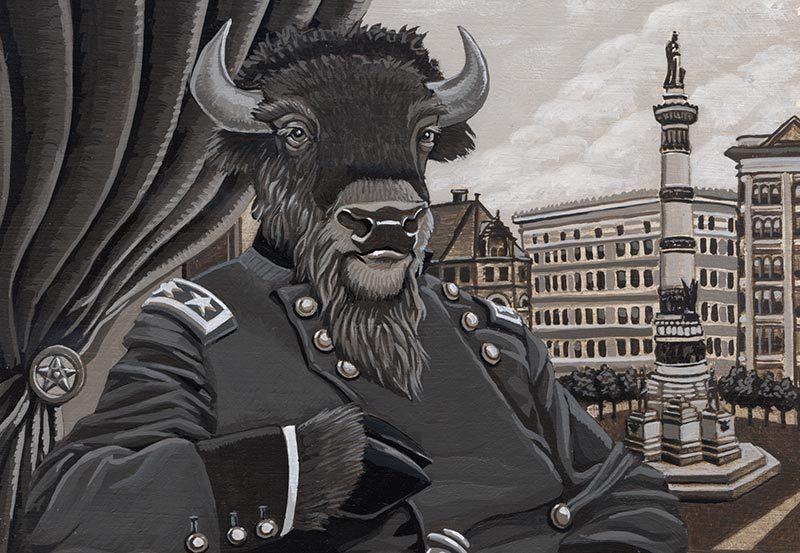 Buffalo Soul Jah Imperial Red Ale
8.5 % ABV 87 IBUs
New York hops are coming on in a big way! For our anniversary beer, we're featuring the dank flavors and aromas of these Upstate hops. We tossed 180 lbs of locally grown Cascades from Whipple Brothers Farm into this sticky red beast. Enjoy!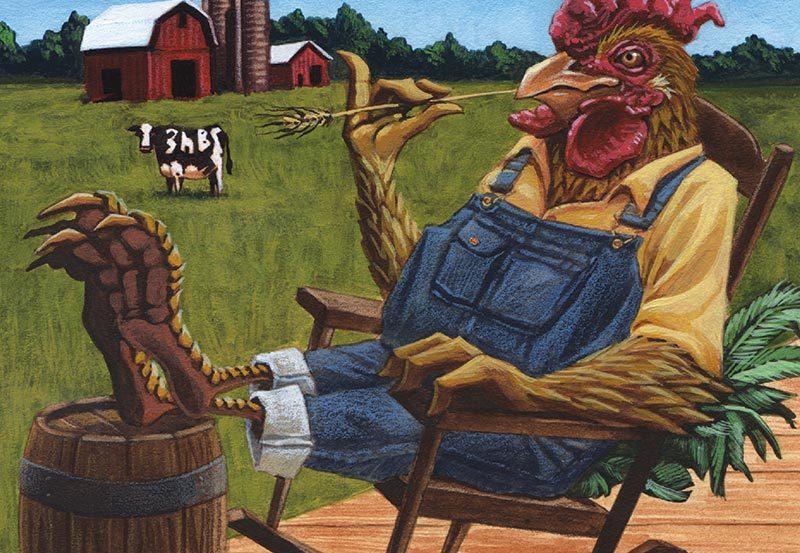 Country Shweat Imperial Wheat Ale
7.6 % ABV 46 IBUs
We often hear "Try our famous wings." F'real?? Dudes, we're from Rochester! A magical land where the river flows backwards and chicken wings double in size. Where a big, bold and saucy Snack deserves an equally tasty brew. A land where we dare you to eat the bread at the bottom of the sauce! Country Shwheat, because it's 2 am somewhere.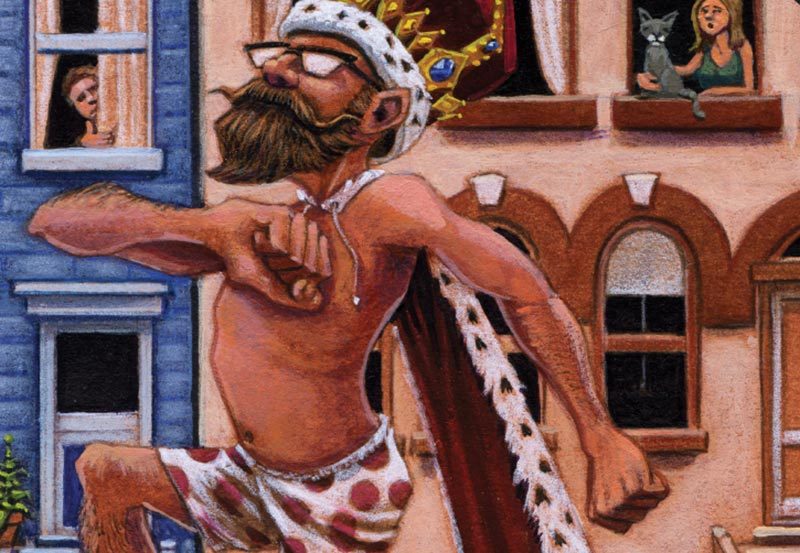 Big Head Stout
7 % ABV 58 IBUs
Big Head Stout is an egomaniac. And why not? Deep black in color, layers of roasted malt flavor, notes of caramel and vanilla mingle with waves of hoppy goodness. The Big Head takes you to Beervana. Bold, Beautiful and Bombastic. Go ahead, prance about in your skivvies!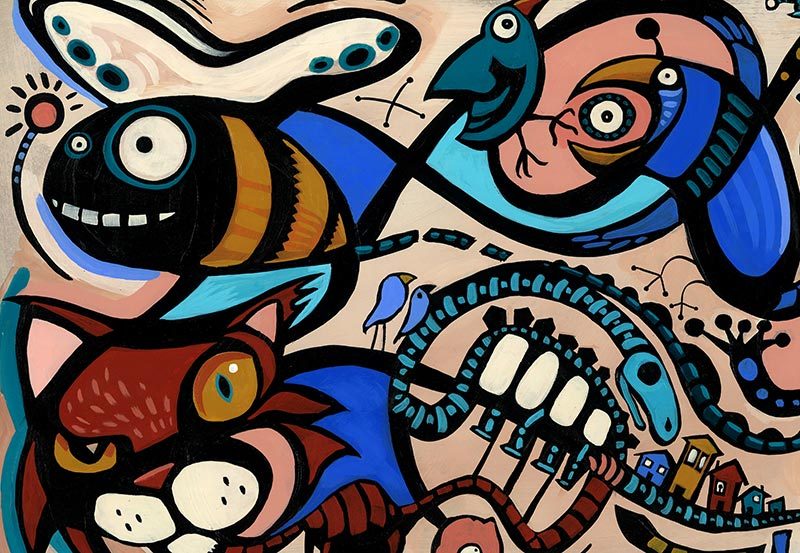 NOTA Pils American Pilsner
5.5% ABV 38 IBUs
From our inception, we have always viewed our beers as works of art. Fortunately, we know a local genius, Allen Firlit, who can conceptualize our beers and has created all of our amazing labels. So, when we were looking for a place to build our new brewery, the Neighborhood of the Arts on the southeast side of Rochester became our destiny. We honor our new neighborhood, our artist and the art of brewing in our version of a classic German style beer.
Moho Smoked Porter
6.4% ABV 46 IBUs
One thing we at 3HB like as much as great beer is amazing music. In Rochester, no one owns their instruments like the Moho Collective. They combine many flavors into a multidimensional experience like we have with this smokey and roasty offering. Kurt, Ryan and Justin, we drop this bomb of love for you. Thank you.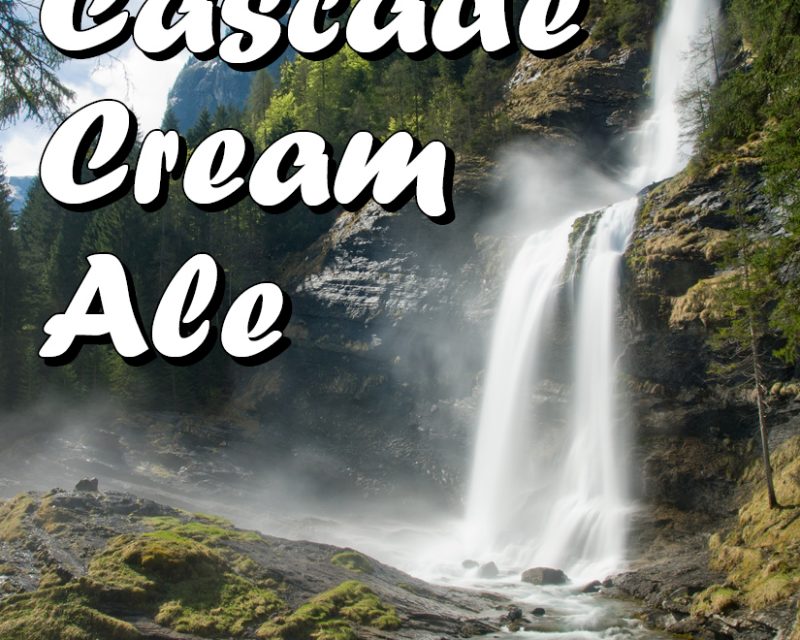 Cascade Cream Ale
5% ABV 22IBUs
Our latest draft-only release is a modern take on a classic style. We have combined the easygoing drinkability of a Cream Ale with the quintessential West Coast hop of the craft beer movement…Cascade. The slightly piney and citrus flavors combine elegantly with this light and creamy beer for an outstanding experience. Plus it is dry hopped with Cascades for additional enjoyment.
Brewed with love along with Pale and Carafoam Malts, Flaked Corn and Cascade Hops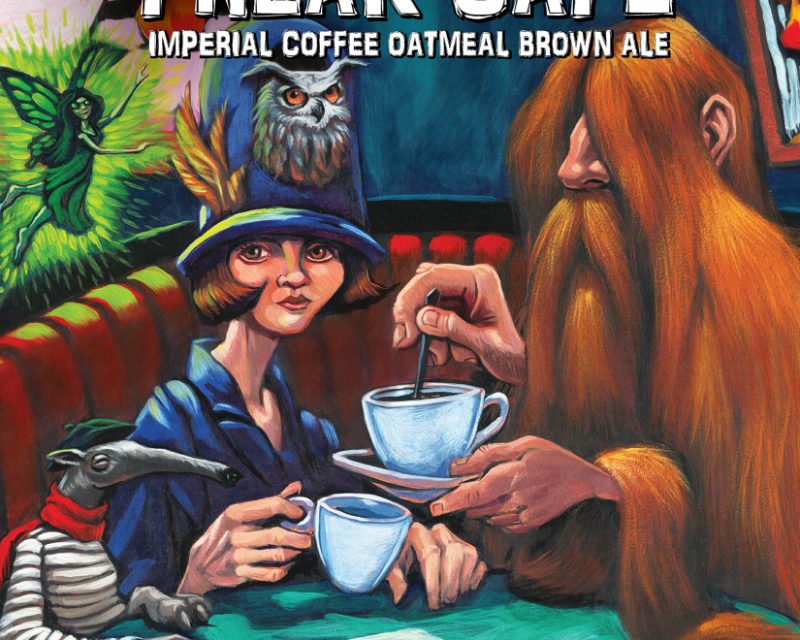 Freak Cafe Imperial Brown Ale
7% ABV 30 IBUs
Everyone has always referred to as as a Bunch of Freaks. We fully embrace that moniker with this delicious elixir. To make the Freak Cafe, we start with a traditional English Brown Ale and then doubled the strength to make it an Imperial. The caramel and cocoa tones are augmented by lots of oats to give it a silky mouthfeel. And prior to packaging, a special blend of Fuego Cold-Brewed Coffee was added to make the end result a freaky and tasty libation.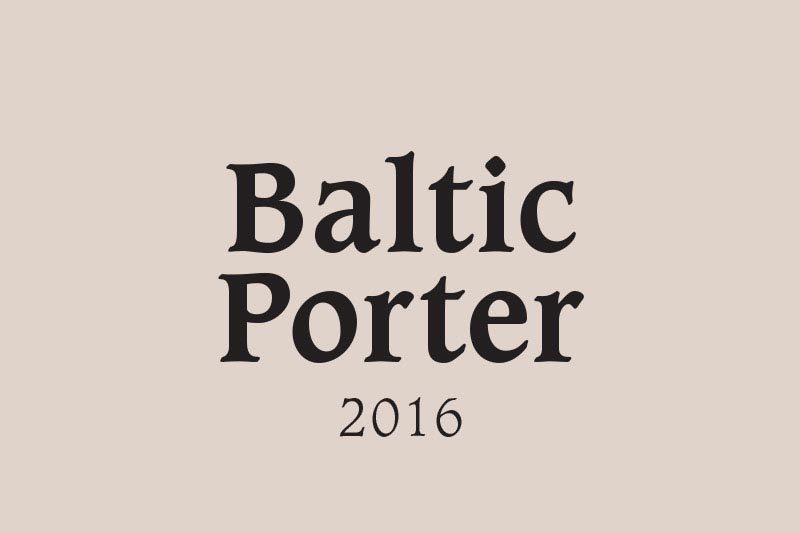 Baltic Porter
10.4% ABV 32 IBUs
A massive dark chocolate presence takes over starting with your first sniff and lasting to your final sip. The thickness of this creamy, jet black concoction locks in your taste buds for a complex and flavorful ride that gives just a hint of it's double digit ABV. Malts – 2-row, Carafa 1, CaraMunich 40, Chocolate and Carahell. Hops: Herkules, Sterling & Mt. Hood.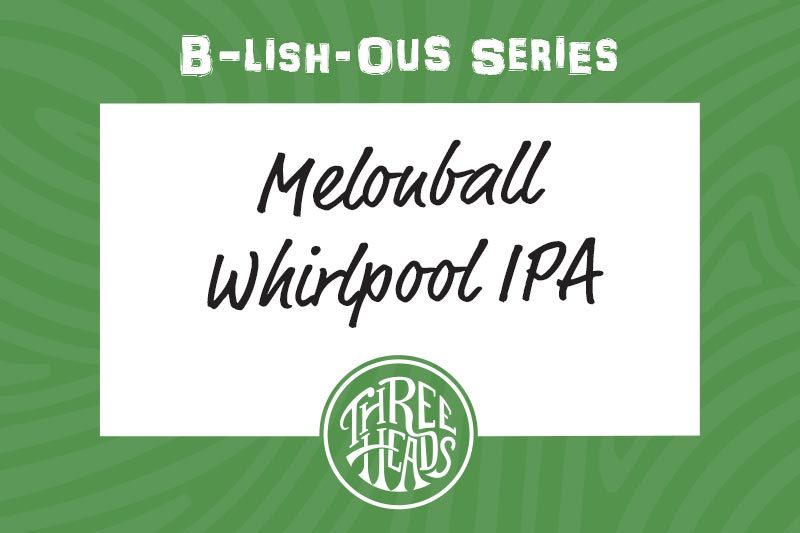 Melonball Whirlpool IPA
6% ABV 48 IBUs
An unfiltered IPA with a juicy, tropical fruit explosion boosted by the late additions and dry hopping of 3 distinct and tasty hops! Huell Melon hops display aroma and flavor characteristics of honeydew melon and strawberry while the Meridian boasts sweet cantaloupe and El Dorado add hints of pear and watermelon. Three Heads Brewing is taking the Rochester IPA scene to a whole other level! Malt used: Pale, Wheat, Un-malted Wheat, Munich II and Caramunich III.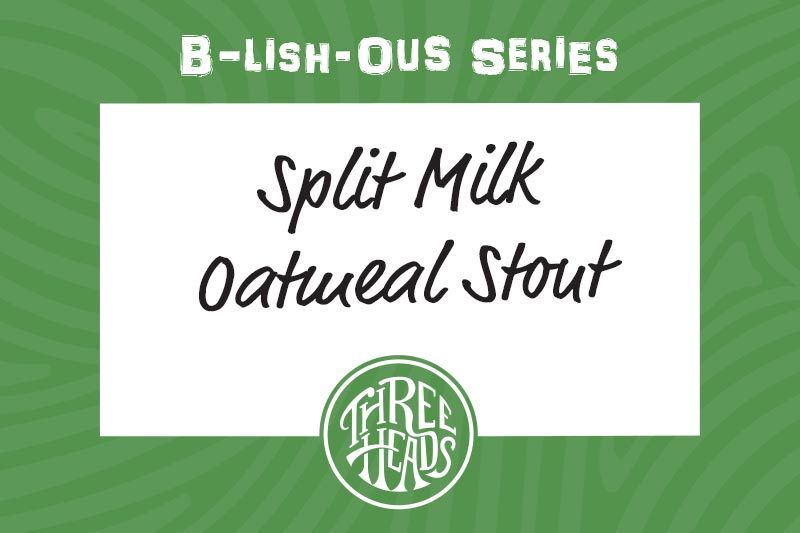 Spilt Milk Oatmeal Stout
5.7% ABV 34 IBUs
Smooth chocolate, roasty goodness with a nice creamy mouthfeel given by the added lactose and oats. A tasty sweet finish from the added milk sugar. Malts: Pale, Oats, Chocolate Malt, Chrystal 120, Carafa III. Hops: Horizon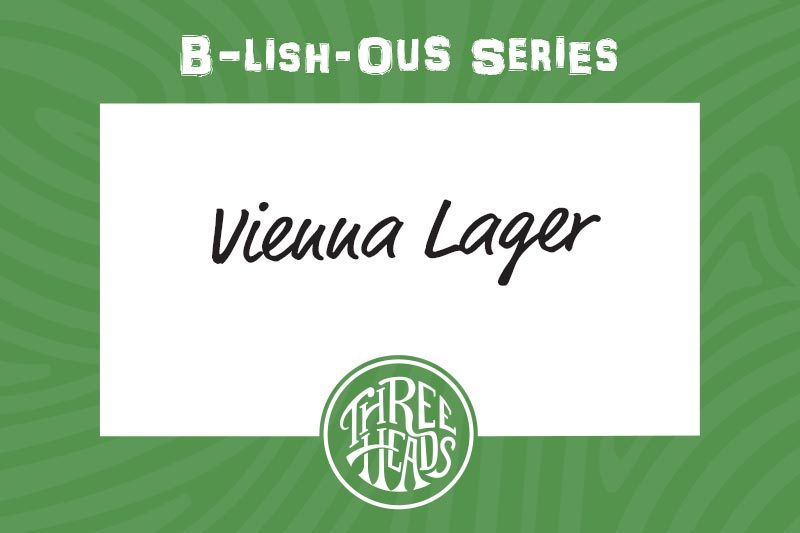 Vienna Lager
5% ABV 27 IBUs
For our take on the original German amber, the malt bill is comprised of 100% Vienna malt. The bready, toasty character of Vienna malt lends a perfect sweetness and is complemented by Magnum and new age Mandarina Bavaria hops for a complex finish.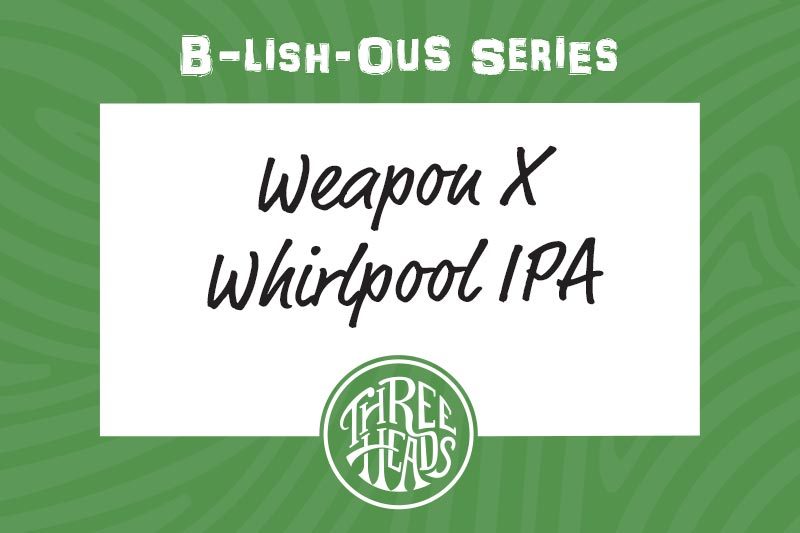 Weapon X Whirlpool IPA
7% ABV 75 IBUs
Over 10 lbs per barrel of eXperimental hops were used to craft this supremely dank beauty. Experience aromatic waves of tropical fruit and pina colada over and over again. Flavors of guava, fruity citrus and Indica envelop your tongue. Hops used include Exp 6300 and Exp 07270 for HopSteiner Breeding, Exp 394 from Yakima and Exp 331 from Oregon. Malt used: Pale Malt, Malted Wheat and CaraMunich. Unleash the Weapon X. #subversivehops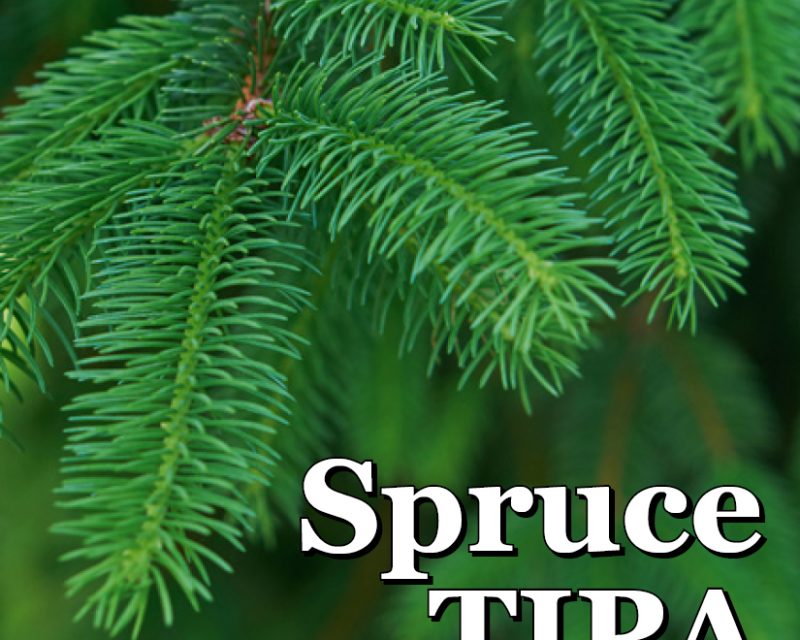 Spruce TIPA
6% ABV 55 IBUS
Our latest draft-only release has been months in the making! Back in early June, when the Spruce Trees began to bud, Ed Kent of Kent Farms harvested over 50 pounds of fresh spruce tips which were immediately frozen. We combined those, along with some select American Hops from the Pacific Northwest, to make an easy drinking, flavorful IPA – perfect for the cooler winter months. Brewed with love along with Pale, Wheat and Carafoam Malts; Simcoe and Experimental Hops; Kent Farms Spruce Tips.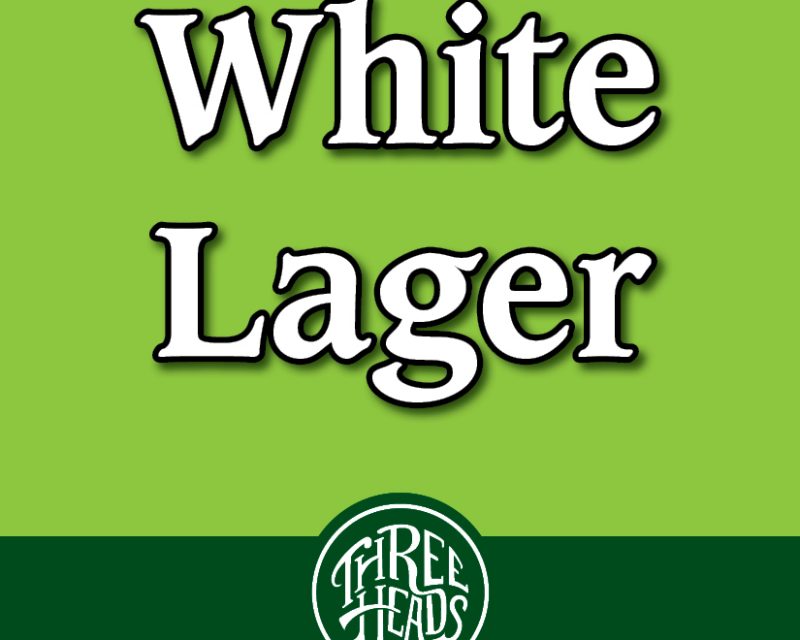 White Lager
5.5% ABV 26 IBUs
Our latest draft-only release is a modern take on a classic style.  Zwickelbier is a rather old and unique German beer style that dates back to the Middle Ages.  This unfiltered beer has been brewed with a large portion of malted wheat and lagered for over 4 weeks.  We gave it a 3HB-twist by dry hopping it with lots of Mandarina Bavaria and Lemondrop hops. The result is a soft and creamy, smooth lager with a fruity hop aroma.  Brewed with love along with Pale, Wheat and Pilsener Malts; Hallertau Magnum, Mandarina Bavaria and Lemondrop Hops.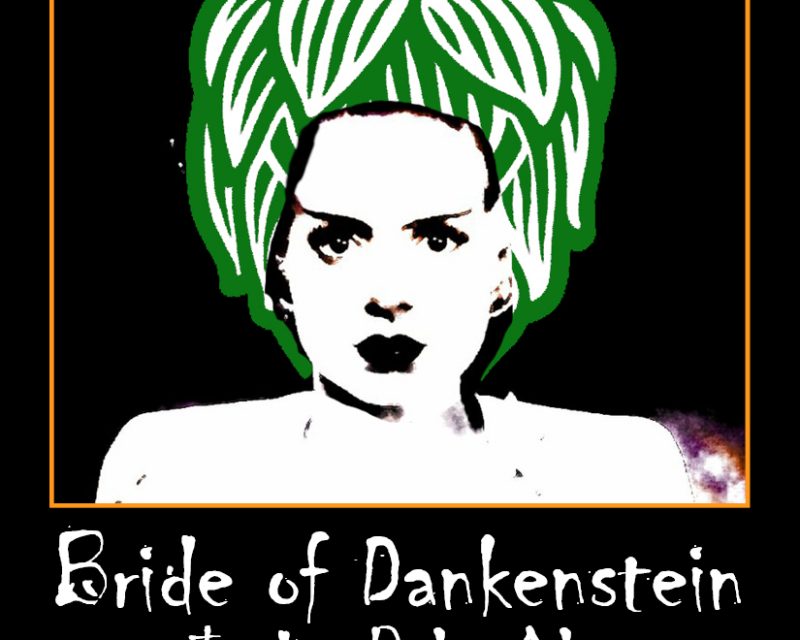 Bride of Dankenstein
6% ABV 50 IBUs
Here comes the bride.  Dankenstein was lonely so the mad scientists in back decided to create him a companion.  They formed a soft and sexy IPA with hints of pineapple and papaya.  It's the fairer version of the IPA family.  But beware it's still a monster!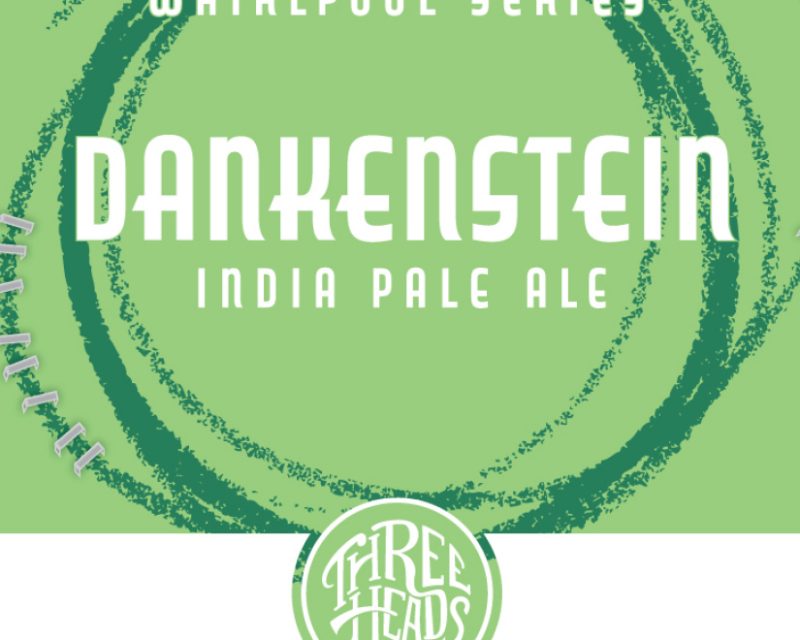 The Dankenstein IPA
7.2% ABV 70 IBUs
In our latest installment of the Whirlpool Series, we decided to use only the dankest, greenest and stickiest hops.  To create this monster of a beer, our brew crew excitedly picked two – Columbus from the Yakima Region in Washington and Experimental 07270 from Hopsteiner's Hop Breeding Program.  These two hops exude a distinctive aroma and flavor, reminiscent of the parking lot at a Dead Show or hikes in the Pacific Northwest.  Marked by green notes of pine, citrus, and cactus, this all too familiar taste and smell is the very definition of Dank.  It's Alive!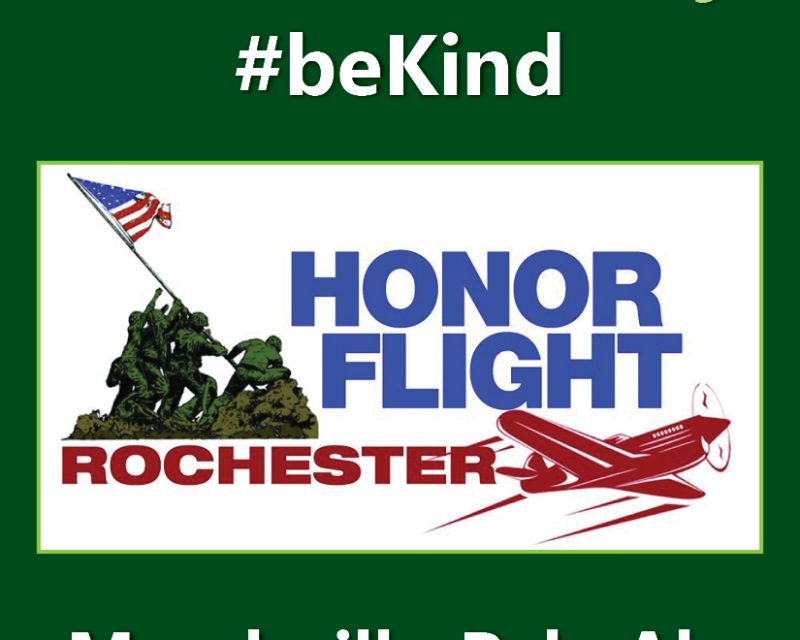 #beKind Mandarillo Pale Ale
5.% ABV 38 IBUs
This is an American style Pale ale brewed with Amarillo and Mandarina Bavaria hops.  It features a light caramel flavor balanced by a creamy mouth feel and a joyous fruity aroma and flavor.  A portion of the proceeds of this beer will be donated to Verona Street Animal Society.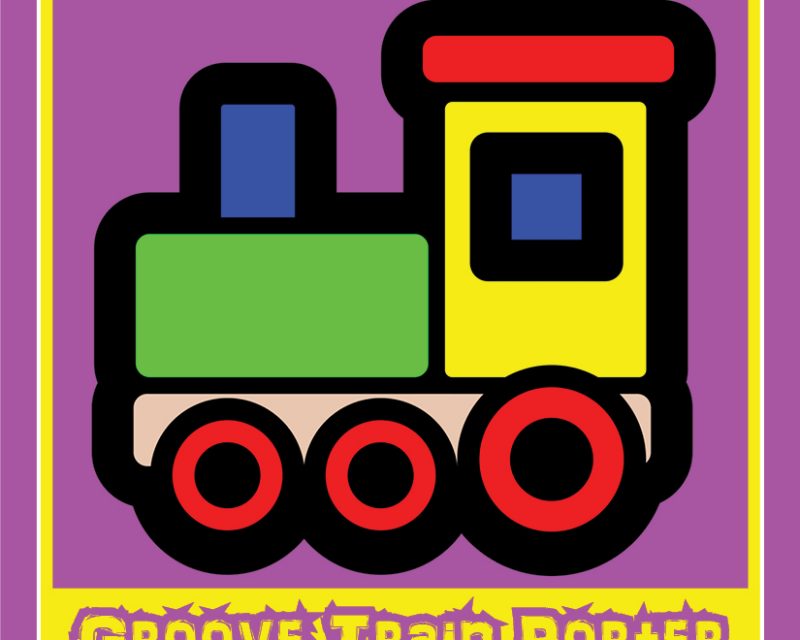 The Groove Train Porter
5.2% ABV 32 IBUs
Brewed to keep you on the right track, the Groove Train Porter will delight your senses with a panorama of flavors.  Generous additions of chocolate malt are balanced nicely with a creamy, soft mouthfeel, notes of toffee and caramel along with a subtle, spicy hop note.  Groove with us, and arrive at the station on time.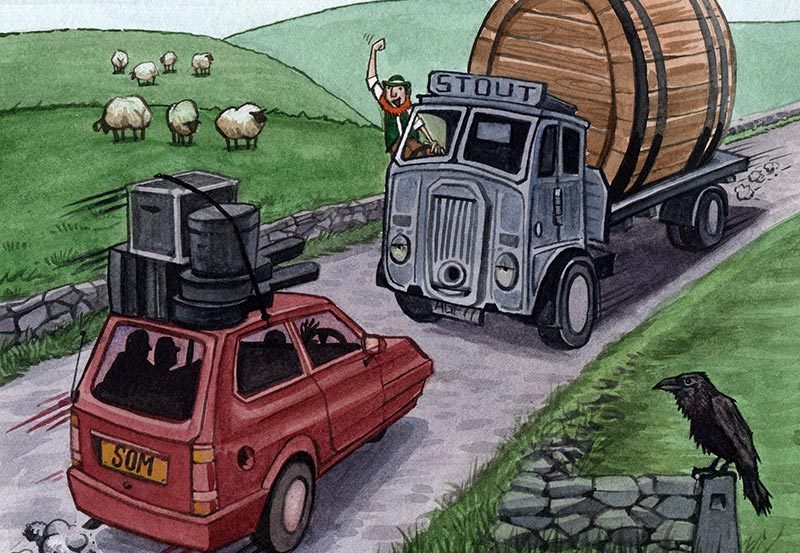 Sisters of Murphy Dry Coffee Stout
6% ABV 38 IBUs
Featuring the #1 cup blend from Java's at the Market this tribute to our brew master, Bruce Lish's Rochester based Irish/Celtic rock band. Geoff Dale has said that SOM is the "most fun band going in Rochester" and we wanted to create a beer that was just as fun for festivities this time of year. Using Pale Malt, Flaked Barley, Roasted Barley and Brown Malt balanced by 100% Horizon hops this one is sure to get your body moving just like this high-spirited band!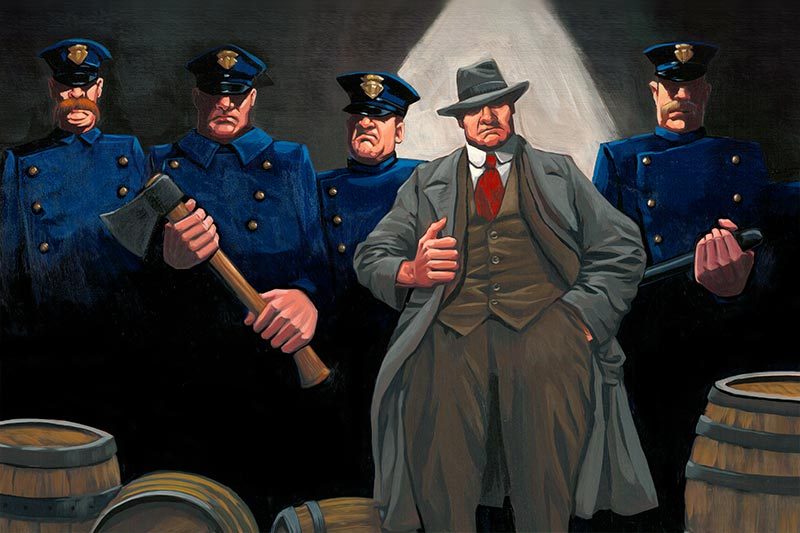 Confiscator Doppelbock Lager
7% ABV 18 IBUs
This "Strong Beer" boasts an exceptionally smooth, malty profile, with very little bitterness. We used only the finest German ingredients to bring you an unparalleled drinking experience. But remember – do not let anyone get between you and this beer. Beware the confiscator! Malt: Pilsner, Munich, Base & Carafe 1. Hops: Magnum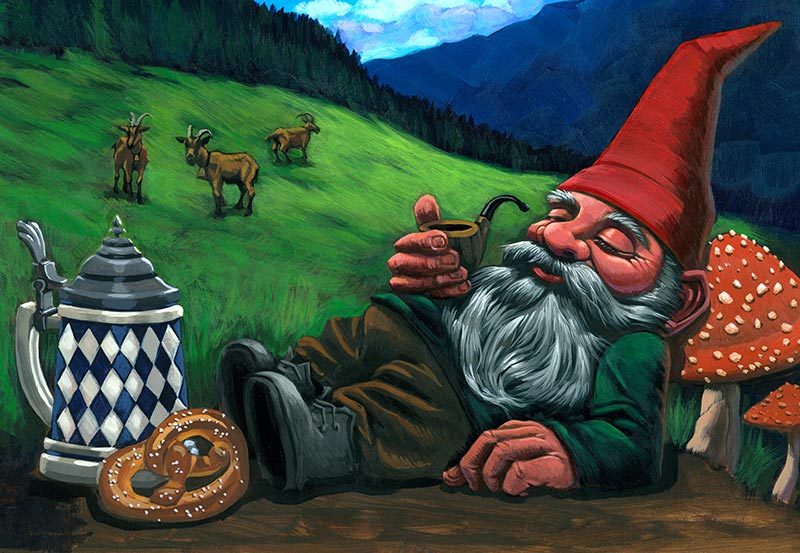 Das Danke India Pale Ale
7% ABV 70 IBUs
If you think the dank hops can only come from America, think again. Our German friends have been hard at work cross breeding hops and developing new and exciting dankness. This beer oozes with juicy, fruity flavors thanks to generous additions of Grungeist, Huell Melon, Mandarina Bavaria and Hallertau Blanc hops. To the hop growers, we say "Danke!"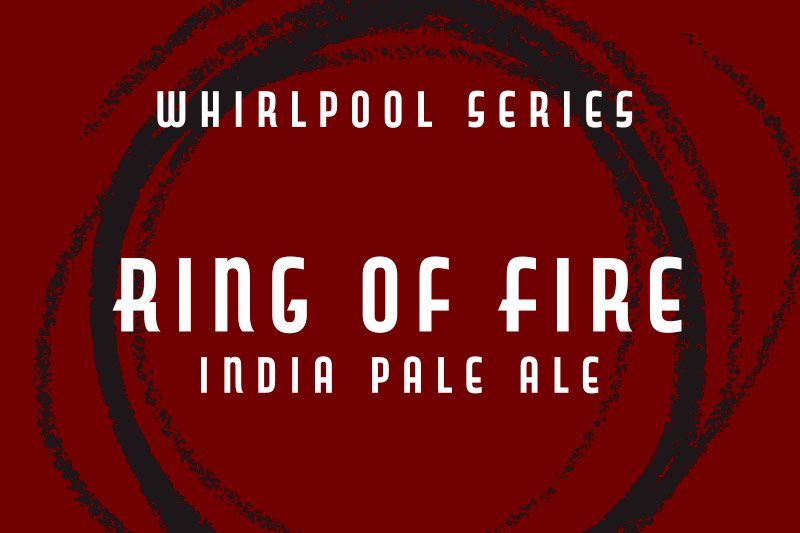 Whirlpool Ring of Fire
7% ABV 70 IBUs
This special offering features hops found throughout the region known as the"Ring of Fire." Sorachi Ace is a Japanese Cultivar and features notes of lemon. Motueka is a fruity offering from New Zealand with Mojito-like citrus flavors. Our Horizon hops are sourced from the Mt. Hood region of Oregon and have dank notes with slight cranberry. Hopped at a rate of 9lbs per barrel, this unfiltered offering is sure to please the hop lover in you!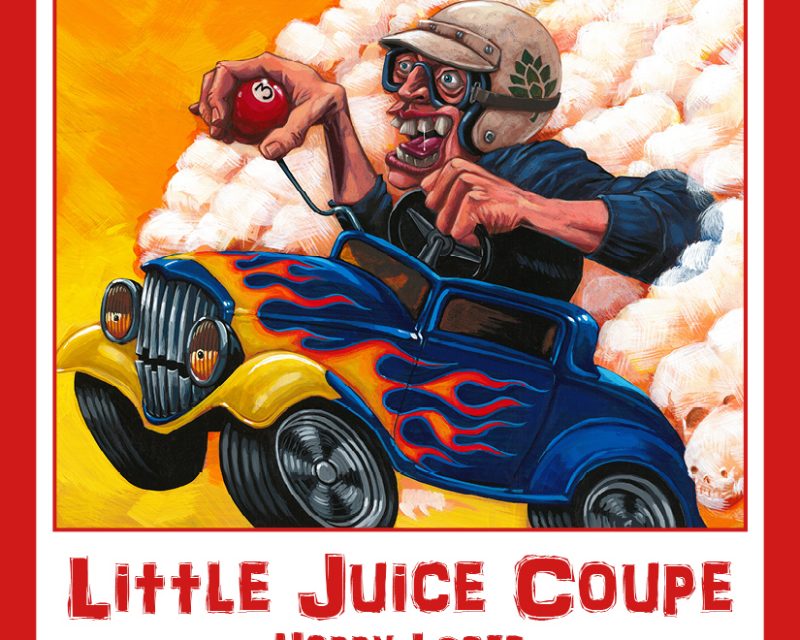 Little Juice Coupe IPL
6.5% ABV 60 IBUs
This India Pale Lager was so popular as a tasting room release we decided to do a limited run of CANS. The Little Juice Coupe features a delightfully fruity aroma perched on top of a glowing malt body and delicious hop flavor. Because it is lagered for over 4 weeks, this offering if very smooth and refreshing. Double dry hopped with over 6 lbs. per barrel of Citra and Mosaic hops!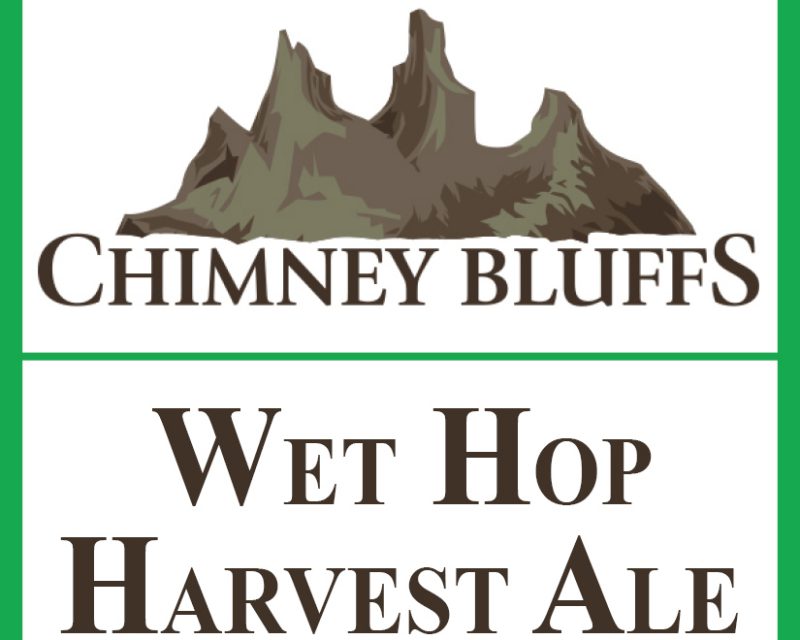 Chimney Bluffs Wet Hop Harvest Ale
6% ABV 48 IBUs
Two Hours from Harvest to Kettle!  That's the time it took to harvest 250 lbs. of fresh, wet cascade hops and get them into our brew kettle.  We partnered with Chimney Bluffs Hoppery, a division of Fowler Farms, to bring you this one-of-a-kind offering.  The green and earthy notes that only wet hops can deliver are perfectly balanced by an array of malts, including a hint of spicy rye, to create the perfect beer to celebrate the hop harvest.  Brewed with love along with Two-Row Pale, NYS Empire, CaraAmber, Caramel Rye and CaraFoam Malts along with Chimney Bluffs Wet Cascade Hops.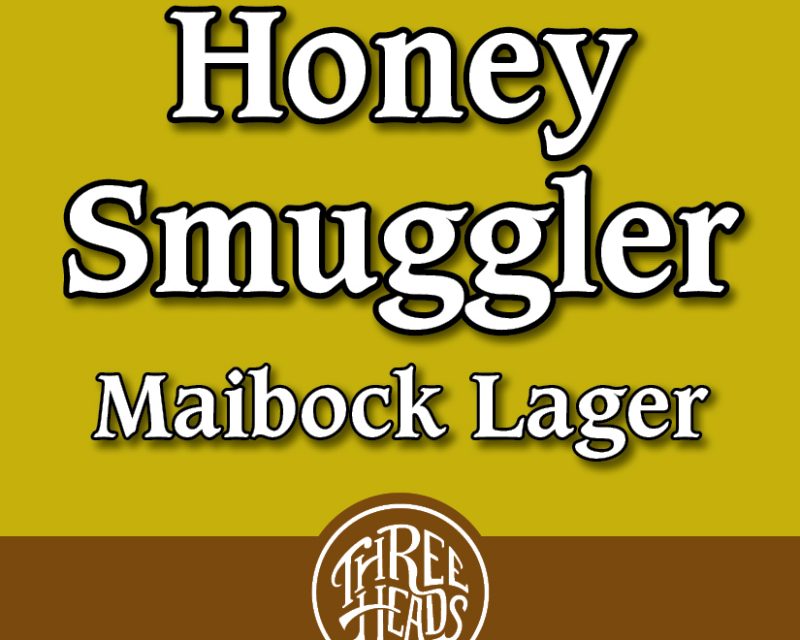 The Honey Smuggler Lager
6.4% ABV 46 IBUs
The Honey Smugglers are a local Rochester band who have torn up our stage on many occasions. We honor them with this release. It is a slightly sweet, slightly hoppy yet totally smooth lager with a kiss of honey. Like a tasty Smugglers jam, this will sooth your soul! Brewed with love along with Pale, Munich and honey malts; Cascade hops and Summer Blossom Honey.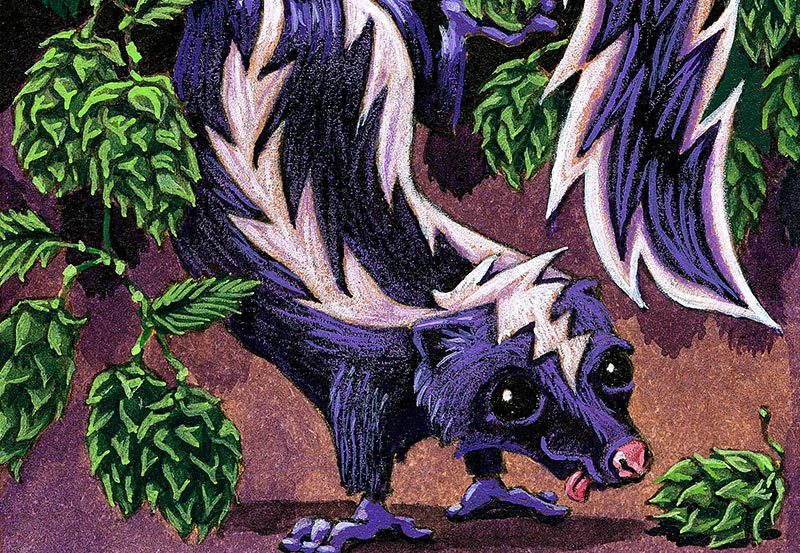 Skunk Black India Pale Ale
6.5 % ABV 75 IBUs
Yes, Skunk Black IPA. Big hop aromas hover over this perfectly balanced, dark beauty. Who knew a skunk could smell so good? Discover why a hint of roasted malt is the perfect complement to big hop flavor. Get Skunked!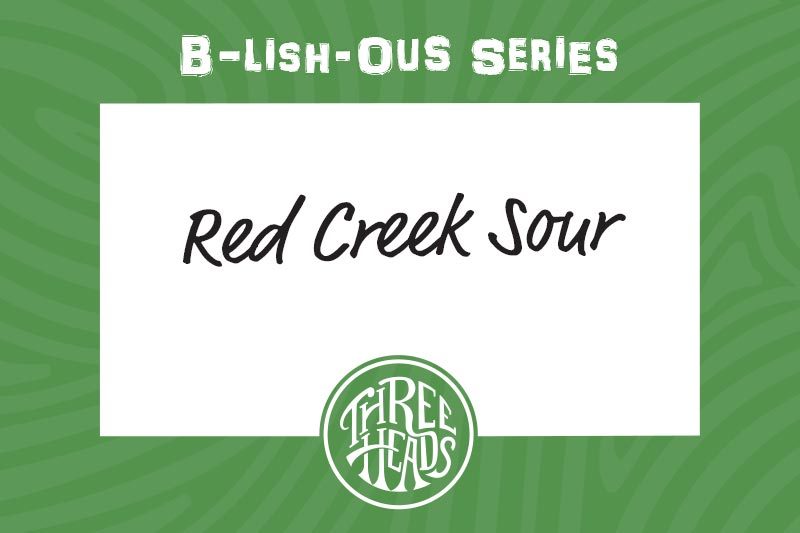 Red Creek Sour
4.5% ABV 17 IBUs
A complex malt blend adds sweetness to balance out the pleasant tartness of this kettle sour with just a hint of cherry.
Malts: Vienna, Aromatic, Carared, Cologne, Acidulated, Special B and Unmalted Wheat
Hops:  Magnum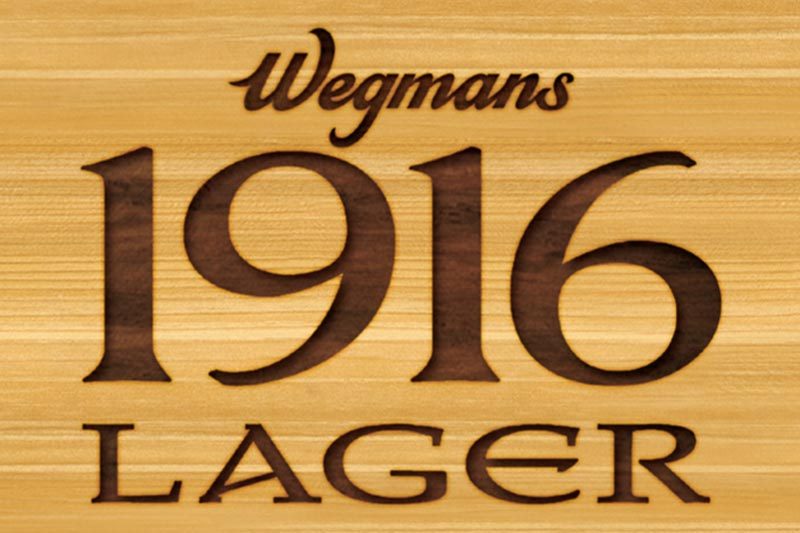 Wegmans 1916 Lager
6% ABV 29 IBUs
This beer commemorates the year Wegmans was founded.  This Pre-Prohibition Vienna Lager is brewed with Pale and Vienna malts for a satisfying malt flavor and balanced by German Hops.  An addition of Mandarina Bavaria hops, a new German cultivar, gives the beer a light, fruity flavor.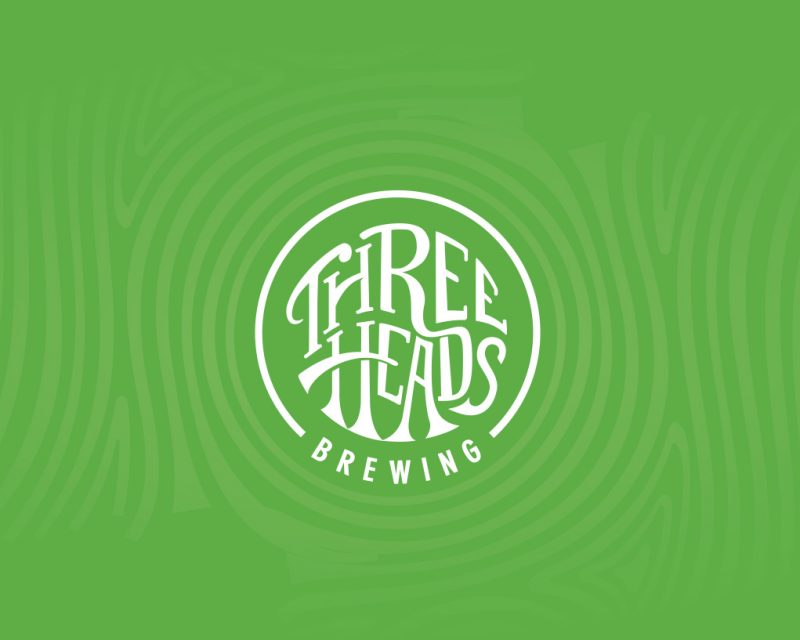 George Brett Sour
5.5% ABV 15 IBUs
We blended our Brewberry Pie Ale and our Joint Venture Sour and then refermented it with Brettanomyces for 8 months for our first American Wild Ale. Enjoy the funk!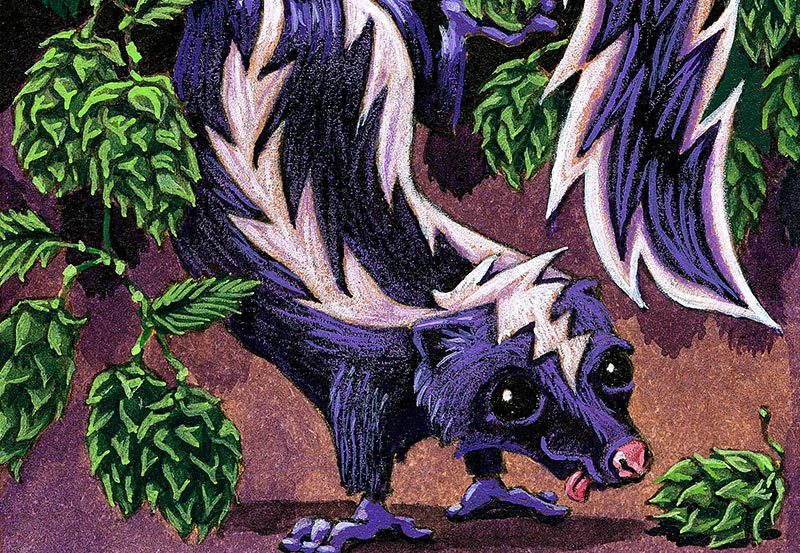 Pepe Nitro Black IPA
This is the nitro version of our Skunk Black IPA.  It will still have the big hop aromas and roasted malts, but the nitro version will be a touch smoother for your enjoyment.  Get Skunked!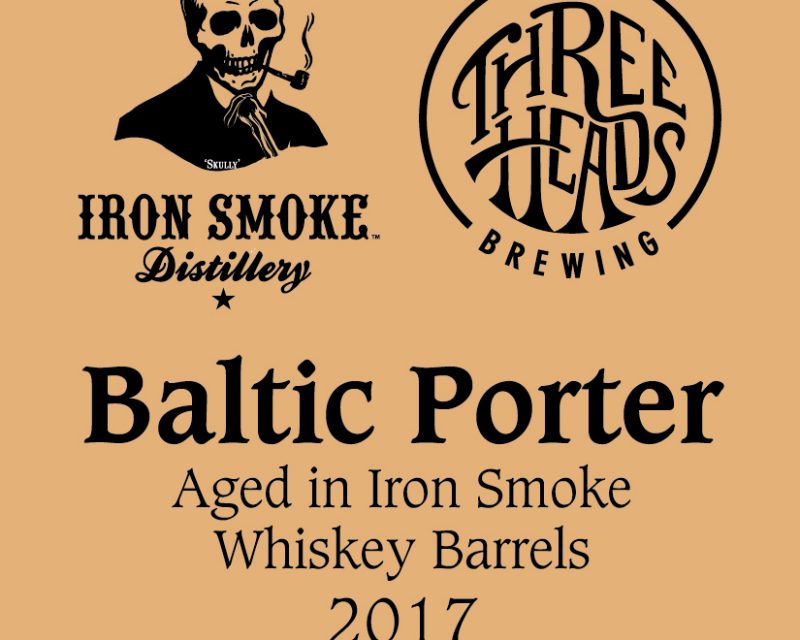 Iron Smoke Barrel Aged Baltic Porter
10.4% ABV 32IBUs
Two great Rochester brands have joined forces for this amazing offering!  Our popular Baltic Porter was aged in Iron Smoke Whiskey barrels for over 7 months to create a beer with a massive dark chocolate presence along with hints of oak and vanilla.  The thickness of this creamy, jet black concoction locks in your taste buds for a complex and flavorful ride that gives just a hint of it's double digit ABV.  Malts – Pale, Carafa 1, CaraMunich 40, Chocolate and Carahell.  Hops – Herkules, Sterling and Mt. Hood.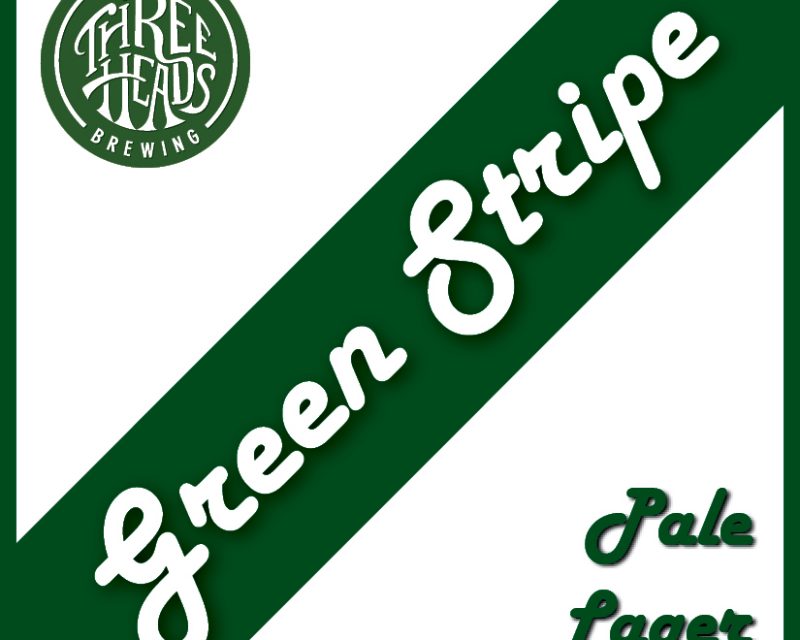 Green Stripe Lager
4.2% ABV 28 IBUs
We brewed this classic American light lager to be a patio crusher on a warm spring day.  Light bodied with a crisp finish, the Green Stripe is highly recommended for outdoor consumption.  Malt: Pale, Unmalted Wheat, Rice and Carahell.  Hops: 100% Mt. Hood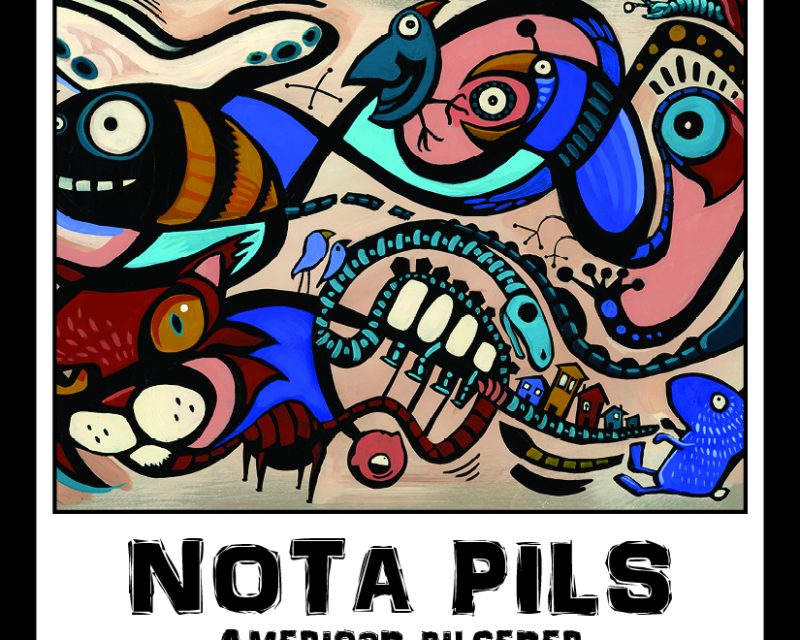 NOTA Pilsner
5.5% ABV 28 IBUs
We honor the Neighborhood Of The Arts, our artist Allen Firlit and the art of brewing in our version of a classic German-style pilsner. Brewed with Sterling and Hallertau Blanc hops along with German Pilsner malt.  This light-colored beer comes off crisp and bright as the morning sun.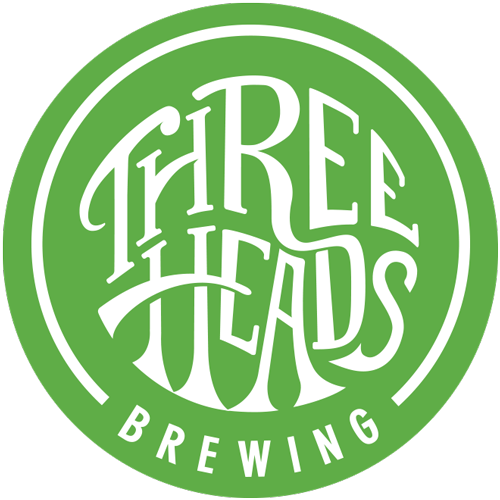 Blaze On Saison
6.4% ABV 27 IBUs
The amber color, French Saison yeast and unique malt bill create a creamy mouthfeel with a crisp flavor.  Earthy yeast tones, mild tartness and a touch of spice make for a refreshing drinking experience.   Malt:  Pale Flaked Oats, Caramel Rye, Malted and Unmalted wheat.  Hops:  Crystal and Sterling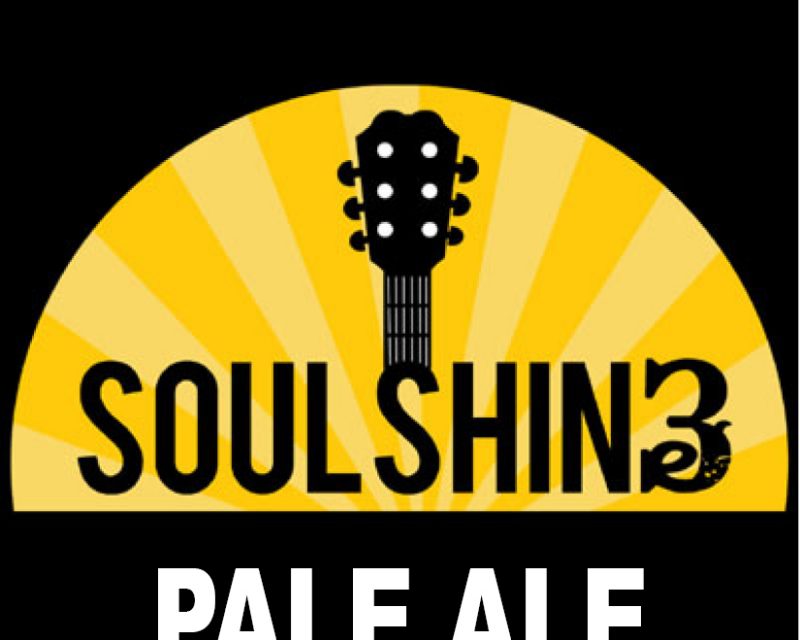 Soulshine Pale Ale
5.2% ABV 52 IBUs
A hazy, unfiltered, dank, New England style pale ale brewed in tribute to the late, great Greg Allman for Rochester Real Bear Week.  Malt: Pale, Flaked Oats & Carahell.  Hops (11 lbs/bbl): Lemondrop, Mosaic, Ekuanot & Citra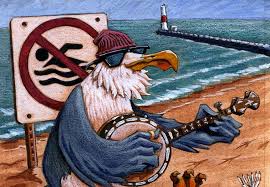 The Ontario Coast IPA
7.5% ABV 72 IBUs
East Coast vs. West Coast…A battle that has been waged for years in many forms. Now there arises a brew that strives to unite the two sides. This IPA bursts with an inviting hop aroma in conjunction with a carefully selected monastic yeast strain. It delivers unexpected, yet delectable flavor. Case closed? Malt: Pale and Carafoam. Hops: Azacca and Cascade.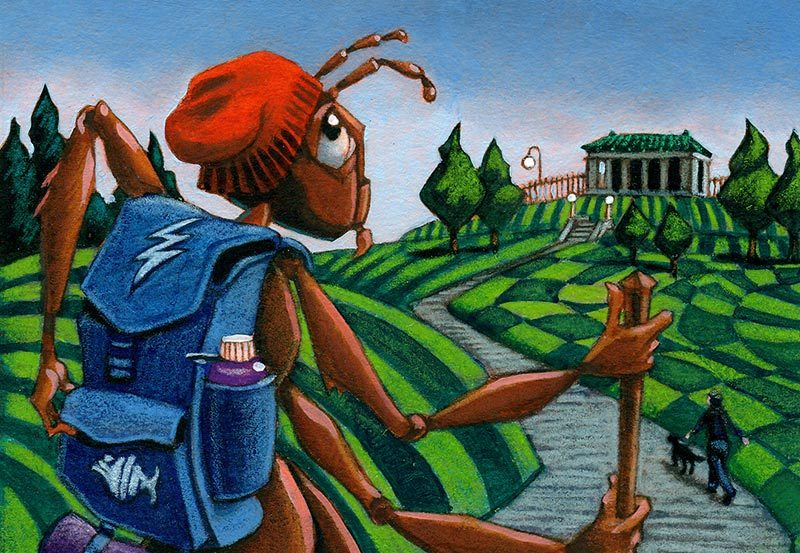 Cobbs Hill Black Lager
6% ABV 30 IBUs
Cobbs Hill Park is the spot to follow your passion – be it working out, having winter fun or creating the perfect jam with guitars and bongos. This is our own jam inspired by this Rochester destination. Please enjoy the rich malt flavor and noble hops found in this smooth, yet utterly quaffable, dark lager and feel the groove we are laying down for you. Style: German Style Schwarzbier. Malts: 2-row, Munich, Caramunich 1 and Carafa 3. Hops: Herkules for bittering and Tettnang.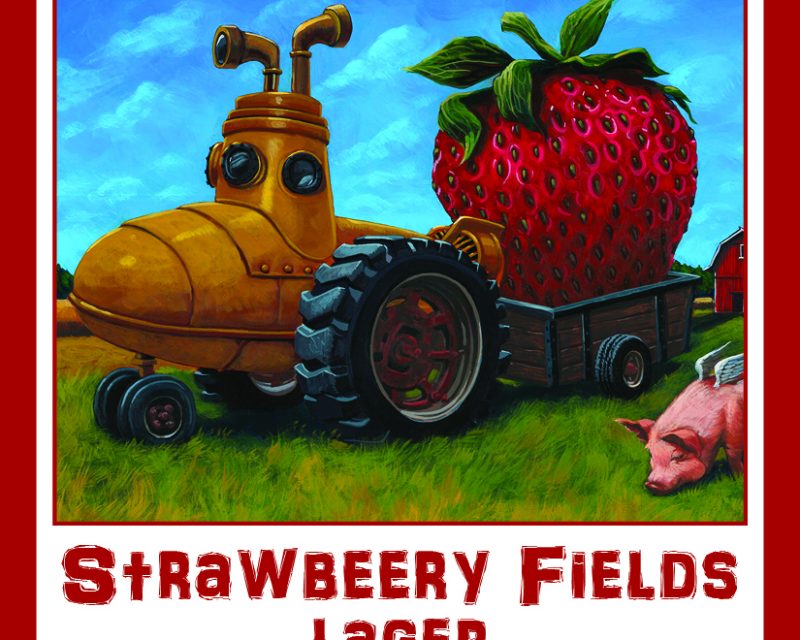 Strawbeery Fields Lager
4.5% ABV 9.4 IBUs
Let me take you down with 160lbs of real strawberry added to this light, easy drinking lager! Nothing to get hung about as the berry essence lives in harmony with your senses until the last gulp. Come take a trip with us to the Strawbeery Fields!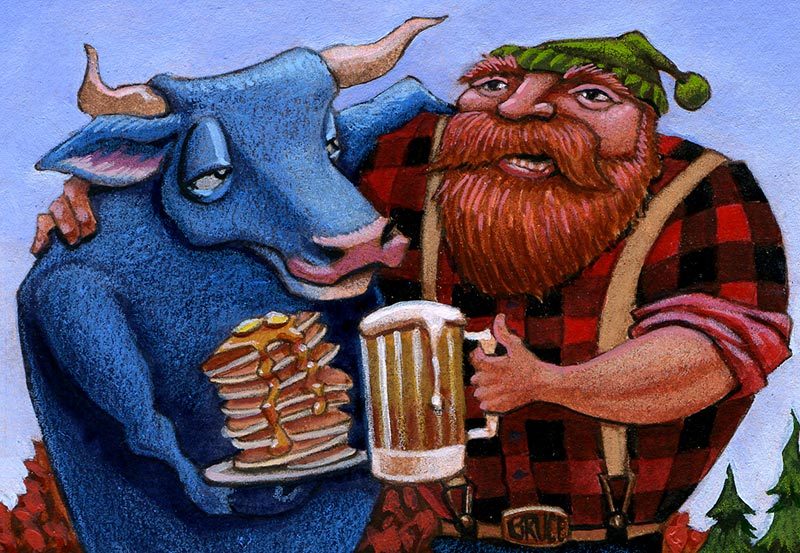 Bromigo Smoked Maple Amber
6.5% ABV 46 IBUs
Sometimes things go together so well, one wonders what life was like before it – like peanut butter and jelly, hippies and patchouli. With that in mind, we at the 3HB lab have created the Bromigo, bringing together smoked malts and maple syrup, amber ale and spicy hops, bold flavor and a sweet finish. It just goes together like Bro and Amigo. Enjoy friend!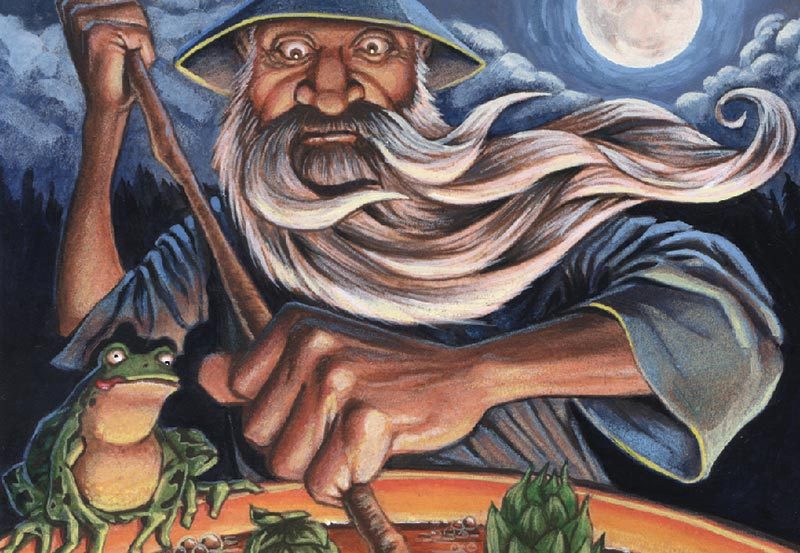 Amalgamation Brown Ale
6.3 % ABV 38 IBUs
This offering draws from the great brewing traditions of Europe and America to create a delectable ale. Enjoy the confluence of toasted and chocolate malts, a hint of smoke and righteous hops! Sublimely delicious!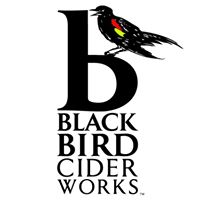 Blackbird Cider
We are offering Blackbird Ciders.  We currently have their Oak Aged Dry, Estate Reserve, Premium Draft Hard Cider, Semi Sweet Oak Aged and Red Barn Wild Fermented.  These are all available in cans.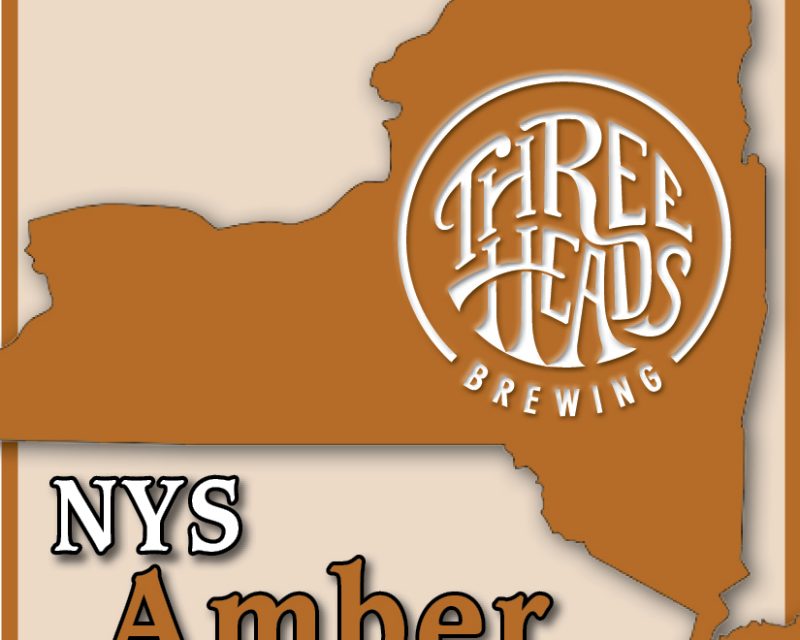 NYS Amber
5.5% ABV 35 IBUs
The beer industry in New York State is booming. To accommodate that growth, farmers across the state have been planting lots of barley and hops. With this offering, we decided to use all New York State ingredients – barley grown in the Finger Lakes Region and hops grown along the shores of Lake Ontario. Enjoy the bold, biscuity flavors of the base grain, balanced with sweet toffee and a nice spicy hop presence. Together we can put New York on the beer map! Brewed with love along with Empire Pale Ale Malt, New York Craft Malt Crystal 65; Cherry Lawn Fruit Farms Cascade Hops. 100% NYS Ingredients!