All
On Draft
Seasonal
Takeout / Curbside
Year Round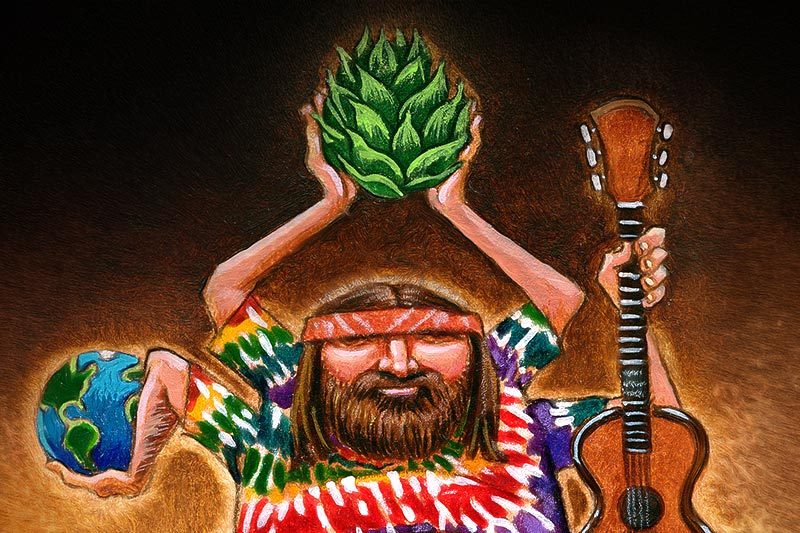 The Kind India Pale Ale
6.8 % ABV 76 IBUs
Voraciously hoppy and not overly bitter. The Kind brings enormous aroma and maximum flavor. It's like taking a walk through a pine forest and ending up at a citrus farm. Cascade, Columbus, Citra and Simcoe hops help this beer to bring joy to the world, one sip at a time.
Curbside/ Takeout:
$12.50 / 6-pack (bottles)
$22 / 12-pack (cans)
$40 / case (bottles or cans)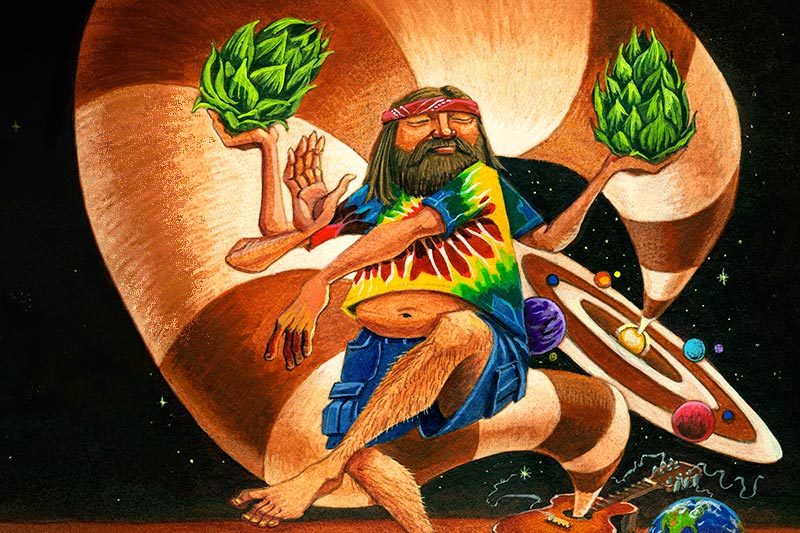 Too Kind Double India Pale Ale
8.5 % ABV 87 IBUs
Our mamas always taught us that you can never be too polite. In their honor, we decided to test that theory with the Too Kind. It has everything you love from the Kind IPA but jacked up to an out-of-this-world level. A hop exuberance of pine, citrus and love that plays nice with others.
Curbside / Takeout:
$13 / 6-pack (bottles)
$12 / 4-pack (cans)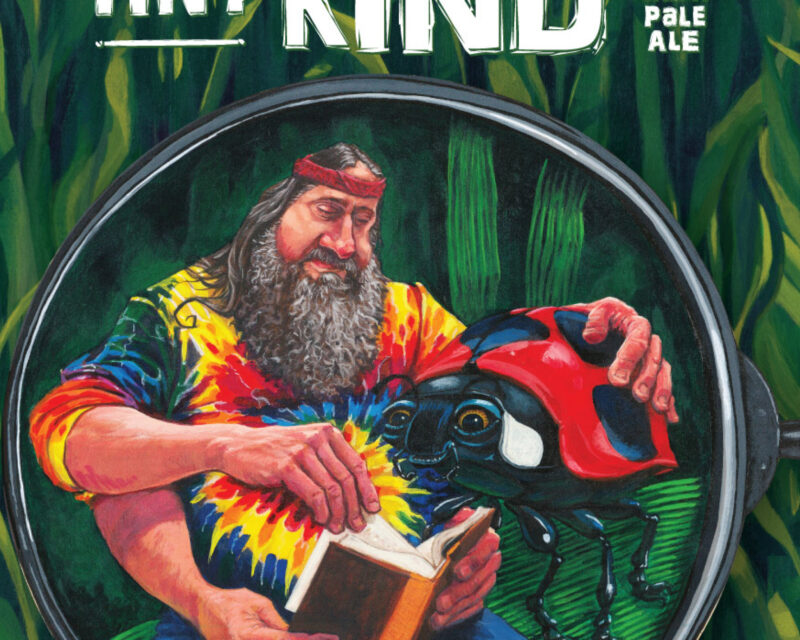 Tiny Kind Session IPA
4.8% ABV 26 IBUs
Playfully hoppy, the Tiny Kind Session IPA takes session beers to a whole new level. It still has the pine and citrus KIND flavor you know and love but now with a lower alcohol content. Big where it matters and small where you want it. ENJOY THE LITTLE THINGS! Brewed with love along with Pale, Cara Hell and Light Munich malts; Chinook, Citra, Simcoe and El Dorado hops.
To Go/ Curbside: 
$12.50 / 6-pack (cans)
$22 / 12 pack (cans)
$40 per case (cans)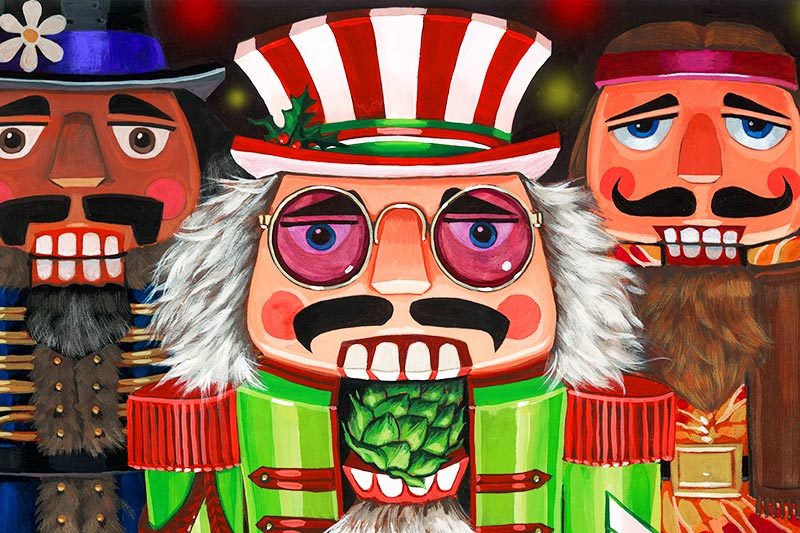 Hippy Holidays Red Lager
5.7% ABV 25 IBUs
In the spirit of the Holiday Season, we offer you this special double dry hopped lager. It has a toasty and sweet malt backbone paired perfectly with a piney nose and flavor. Hippy Holidays to all and to all a good night! Brewed with love along with Pale, CaraRed, CaraFoam and Carafa malts complimented by Riwaka and Citra hops.
Curbside/ Takeout:
$14 / 4-pack (cans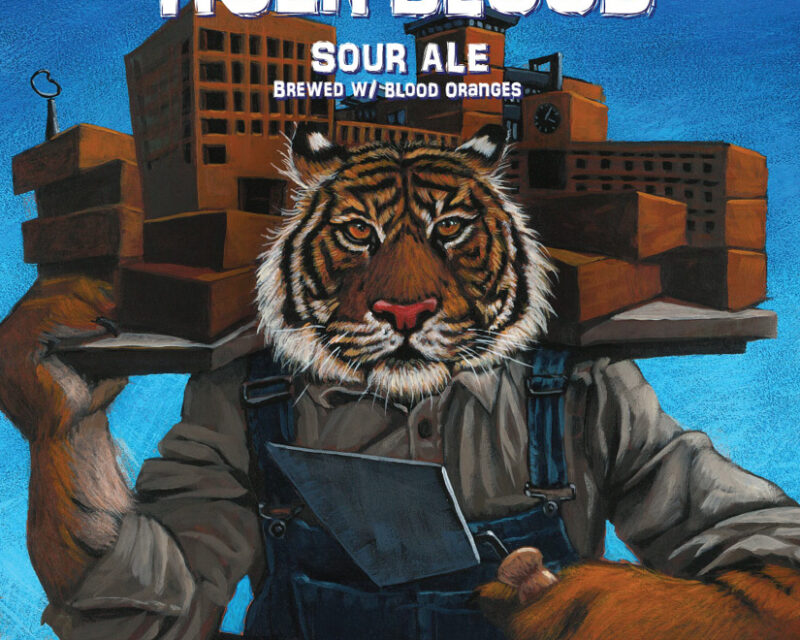 Tiger Blood Sour
6% ABV 8 IBUs
To honor the prestigious Rochester Institute of Technology, we present Tiger Blood Sour Ale. To build this Brick City, we laid down a strong foundation of a tart ale and added a copious amount of real blood oranges for a one-of-a-kind experience. We imagine you will love it!  Brewed with love along with Pale, CaraFoam and Acidulated Malts; Flaked Wheat; Ariana Hops; Blood Oranges. 
Takeout/ Curbside:
$15 / 4-pack (cans)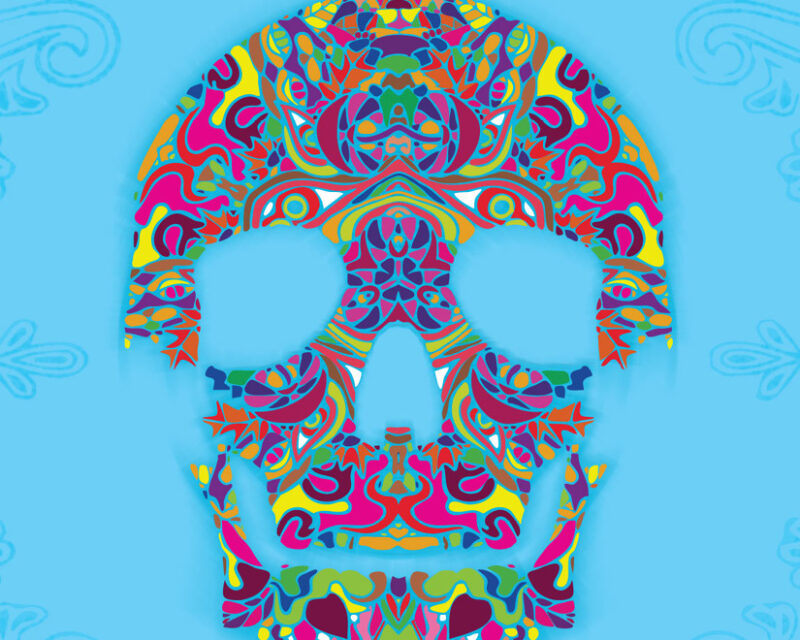 Mexican Pale Lager
4.9% ABV 18 IBUs
Light, Crisp and Refreshing! Mexican Lagers have been brewed for over 100 years to be a companion for a hot climate and outstanding food.  Though they can sometimes be dark, ours is a light version, or "Clara."  Brewed with a good percentage of Flaked Maize for a lighter color, and adding just a touch of saaz hops for slight taste of spice, this is a lager you won't want to add a lime to.  Salud! Brewed with love along with Pale and Vienna Malts; Flaked Corn; Magnum and Saaz Hops.
Takeout/Curbside:
$11 / 4-pack (cans)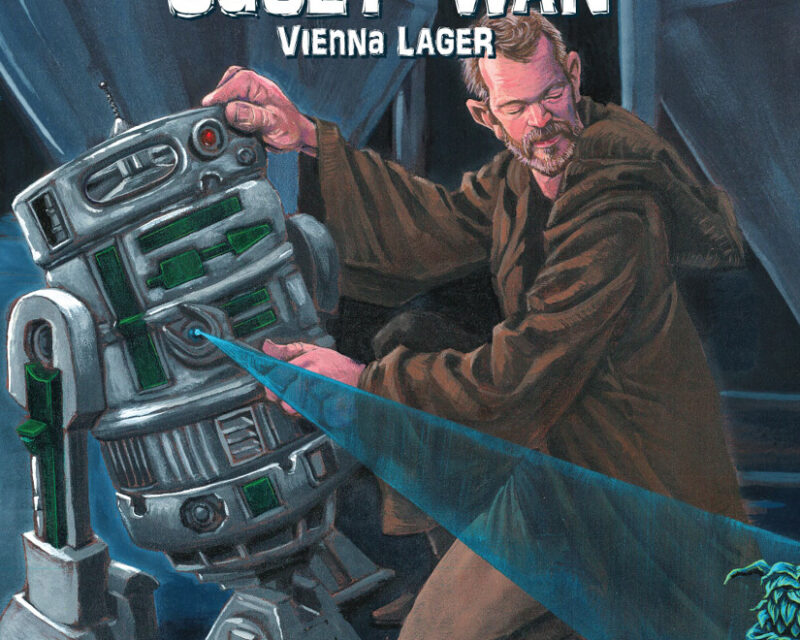 Casey-Wan Vienna Lager
5.3% ABV 28 IBUs
Running the Brewery Like a Jedi Master! Casey Kindlon might be the coolest and smartest person on Planet Earth. He handles all sorts of mechanical and technical issues daily with a calmness that has earned him the nickname "Obi-Wan."  In his honor we brewed a historical style (Casey was a history major in college) – a Vienna Lager featuring a bread-like malty aroma and a balanced taste of honey and nuts accented by Noble German Hops. This is the Lager you're looking for. Brewed with love along with Barke Vienna and Chocolate Malts; Hallertau Tradition and Magnum Hops.
Curbside/ Takeout:  $11 4-pack (cans)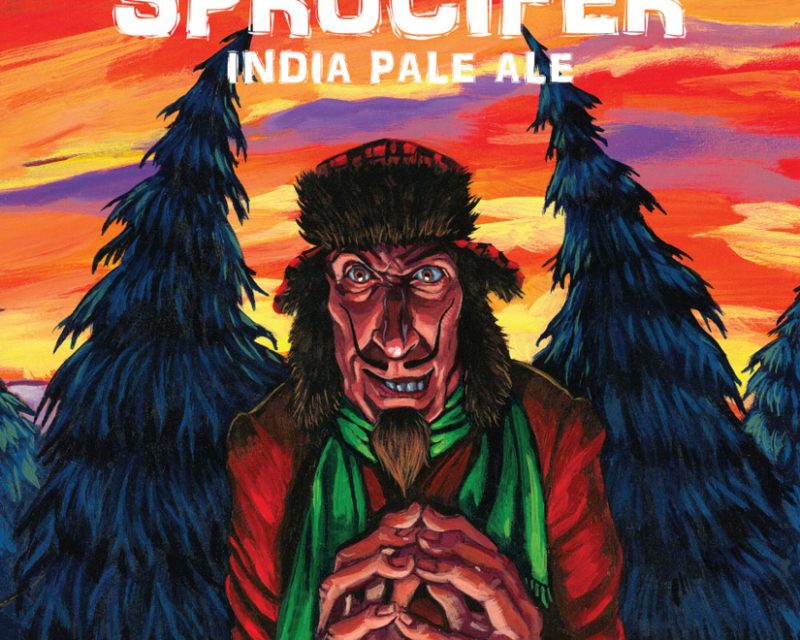 Sprucifer IPA
6% ABV 50 IBUs
Have you been good this year? To celebrate the onslaught of winter, we bring you this devilishly delicious India Pale Ale brewed with hand-picked Spruce Tips from Kent Farms. Spruce Tips have been used in the making of beer for hundreds of years and often have been seen as a replacement for hops. Spruce imparts a fresh, bright citrus-like pine character to beer and notes of berry sweetness. Combined with some of the finest hops from the Pacific Northwest, this is truly a special offering. Brewed with love along with Pale, Wheat and CaraFoam Malts; Columbus, Simcoe and Strata Hops
Curbside / Takeout:
$11 / 4 pack (cans)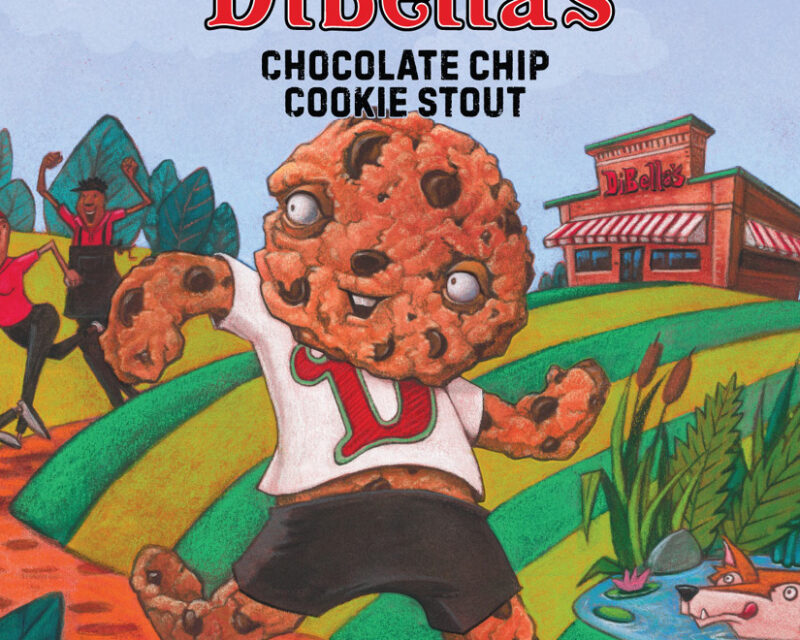 DiBella's Chocolate Chip Cookie Stout
5.2% ABV 19 IBUs
Two Iconic Rochester Brands Come Together! Everyone knows DiBella's makes great subs, but their cookies are off the chain!  So, we created a traditional milk stout brewed with fresh-baked DiBella's chocolate chips cookies to create a delectable chocolaty cookie flavored beer.  Catch it if you can!  Brewed with love along with Pale, Chocolate and Crystal Malts; Roasted Barley; Flaked Barley; Flaked Oats; Lactose: DiBella's Chocolate Chip Cookies; Natural Flavors
Curbside/Takeout
$14 / 4-pack (cans)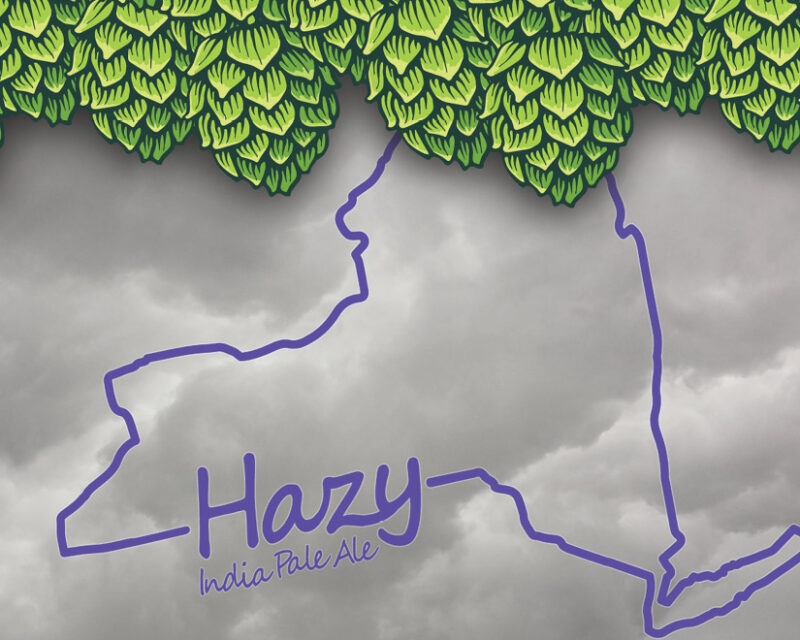 New York State Hazy IPA
5.8% ABV 35 IBUs
Bluebell Hopyard was a hop growing pioneer in the Rochester area.  They produced wonderful hops for many years to the delight of local brewers and consumers.  Sadly, they are no longer growing hops, and the last of their inventory was used in this offering.  Please enjoy this hazy and juicy IPA along with the fond memories of a fantastic hopyard! Brewed with love along with NYS Craft Excelsior Pilsner and Pale Malts; Flaked barley; Flaked Oats; Kettle Hopped with New York Hop Guild Amarillo and El Dorado Hop Sauce; Dry Hopped with Blue Bell Centennial, Chinook and Cascade Hops.
Curbside/ Takeout:
$14 / 4-pack (cans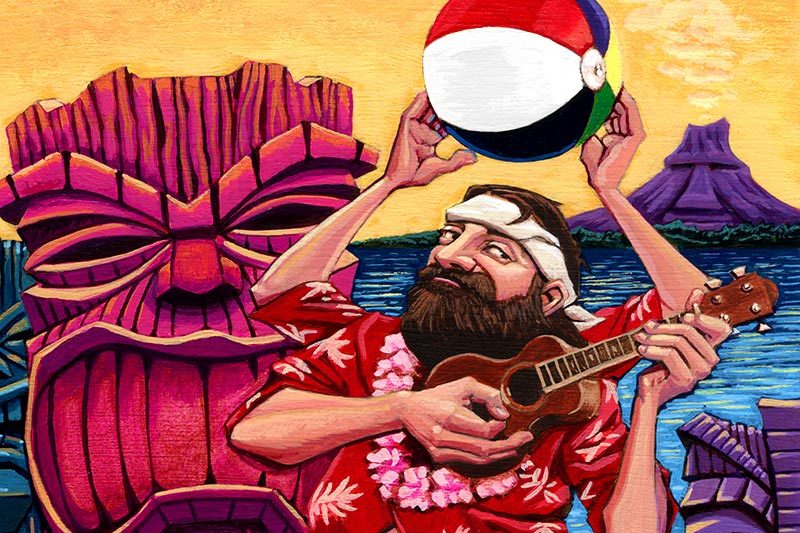 Tropical Kind Double IPA
8.7% ABV 87 IBUs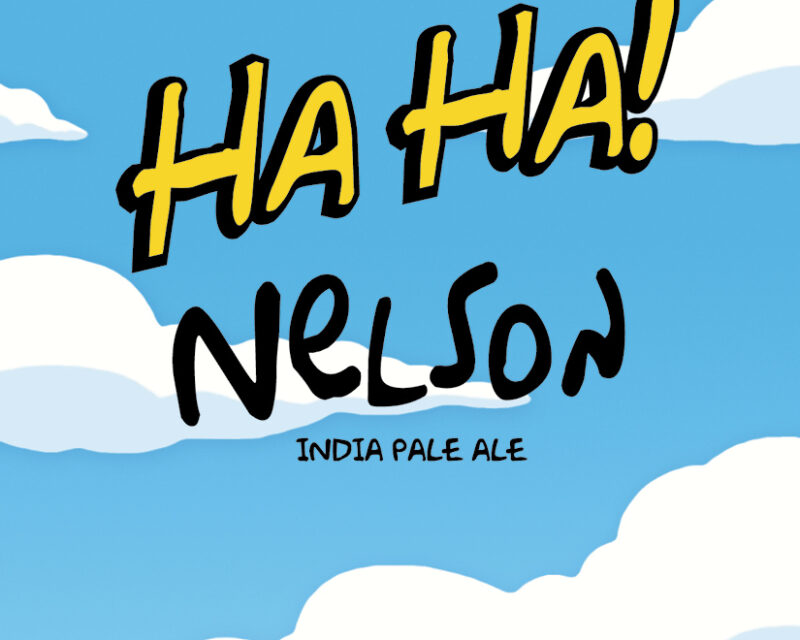 Ha Ha Nelson NEIPA
6.5% ABV 40 IBUs
Is this beer laughing at you? Nelson Sauvin hops are a favorite amongst our brewers. Their unique aroma and flavors are reminiscent of a pine forest in the heart of wine country. Nelson's complex fruitiness are prominent in this soft and juicy ale. Now it is up for you to decide if Nelson is an insecure bully. Brewed with love along with Pale, and CaraFoam Malts; Golden Naked Oats; Nelson Sauvin, Citra and El Dorado Hops.
Curbside / Takeout:
$14 / 4-pack (cans)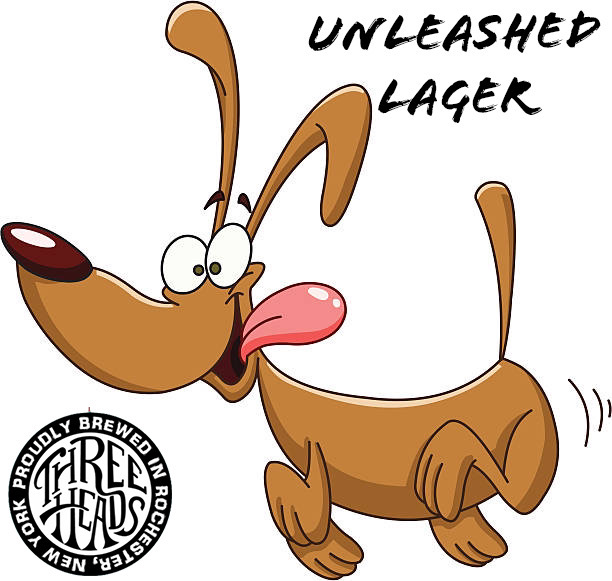 Unleashed Lager
5.4% ABV 33 IBUs
For this small batch lager, Derek used an experimental yeast called Lunar Crush to utilize the Thiolized process. This process enhances a yeast's ability to biotransform compounds found in malt and hops to unleash thiols — flavor- and aroma-active compounds reminiscent of grapefruit, passion fruit, and guava. Enjoy the plethora of subtle flavors unleashed by this process in this light, crisp lager. Brewed with love along with Bohemian Pils, Vienna, Carafoam and Acidulated malts; Ariana and Huell Melon hops; Thiolized Yeast (Omega Labs- Lunar Crush).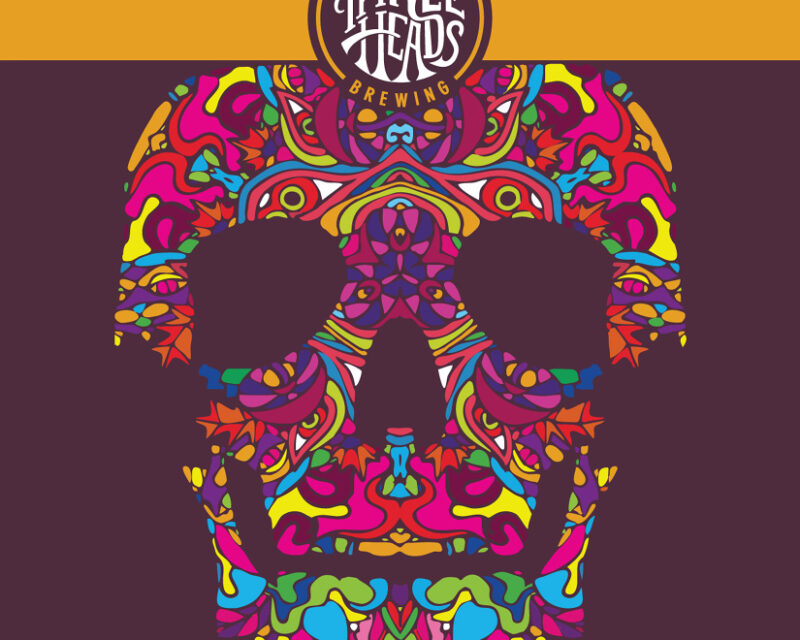 Mexican Porter
5.9% ABV 35 IBUs
Holy Molé!  For this one-of-a-kind offering, we started with a creamy robust porter and took it South of the Border.  Layers of chocolate and caramel flavors greet you, and are met with notes of coffee and cinnamon, along with a bit of heat.  Savor the flavors, my friend. Brewed with love along with Pale, Chocolate, Crystal and Wheat Malts; Magnum and Goldings Hops; Cinnamon, Fuego Cold Brew Coffee, Chocolate, Scotch Bonnett and Peach Habanero Peppers; Arbor Chiles.
Curbside/ Takeout:
$14 / 4-pack (cans)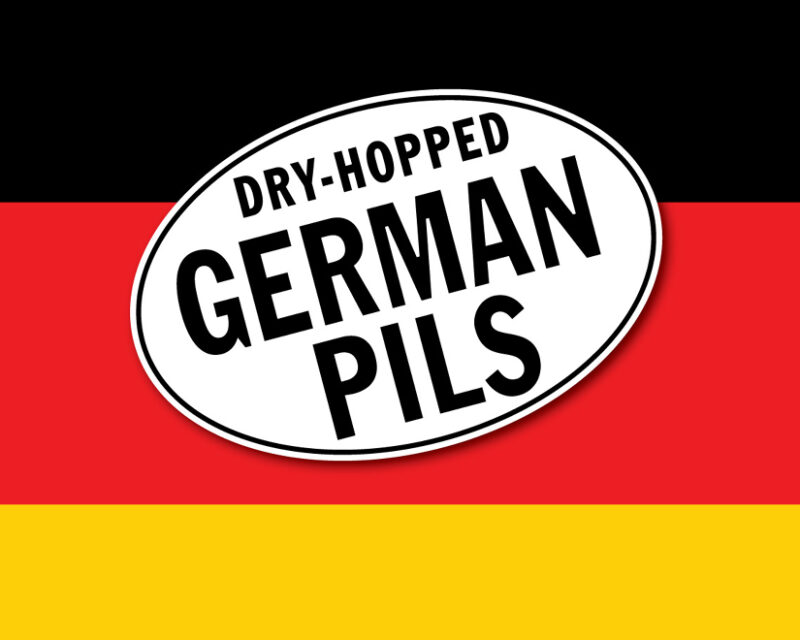 Dry Hopped German Pils
5.2% ABV 32 IBUs
Pilsner originated in the late 1800's in an area called Bohemia at the time (now part of the Czech Republic). People loved the light, crisp and hoppy lager and brewers in Germany and throughout the rest of the world began copying it. Unfortunately, quality Lager fell out of favor in the late 20th Century in favor of lighter, sweeter and cheaper offerings. This Dry-Hopped German Pils celebrates craft beer's reclamation of a once dominate style. Cheers! Brewed with love along with Pilsner, Vienna and CaraFoam Malts; Hallertau Magnum and Hallertau Hersbrucker Hops.
Curbside / Takeout:
$11.00 / 4-pack (cans)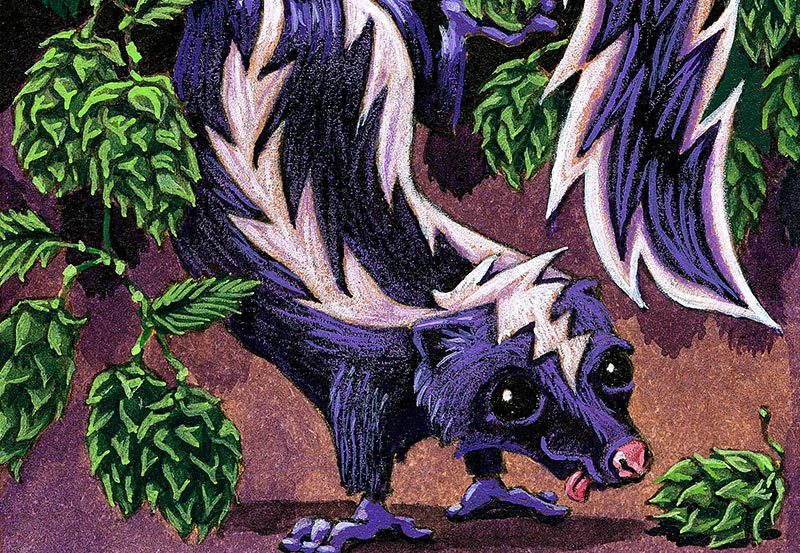 Skunk Black India Pale Ale
6.5 % ABV 65 IBUs
In the darkest, coldest days of the year, a legendary creature emerges from the depths of the 3HB catalog to awaken your senses! The Skunk Black IPA will chase your Winter blues away with big hop aromas that hover over this perfectly balanced, dark beauty.  Who knew a skunk could smell so good?  Discover why a hint of roasted malt is the perfect complement to big hop flavor.  Get Skunked! Brewed with love along with Pale, Caramalt and Carafa III Malts; Tomahawk Resin, Centennial Cryo and Simcoe Cryo Hops.
Takeout / Curbside: $11 4-pack (cans)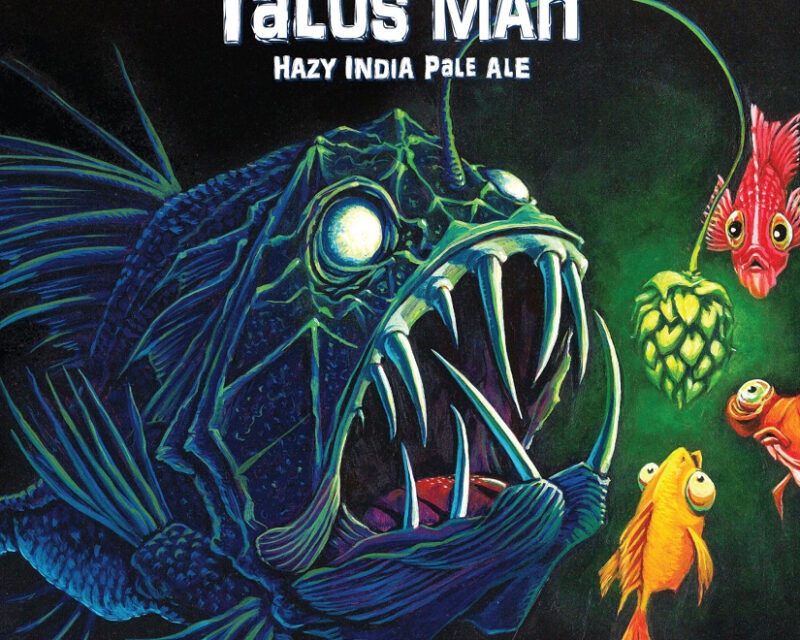 Talus Man Hazy IPA
6.5% ABV 35 IBUs
---
Every once in a while, a NEW hop comes around that you just have to feature in a juicy, hazy IPA.  TALUS is a hop that delivers big aromas and flavors of Pink Grapefruit, Dank Pine and Tropical Fruit.  Balanced with gentle additions of Citra and Strata, the Talus Man IPA will bring you great pleasure and keep evil at bay. It's Your Good Luck Charm! Brewed with love along with Pale, Caramel and CaraFoam Malts; Flaked Wheat; Golden Naked Oats; Talus, Citra and Strata Hops.
Curbside/Takeout
$14 / 4-pack (cans)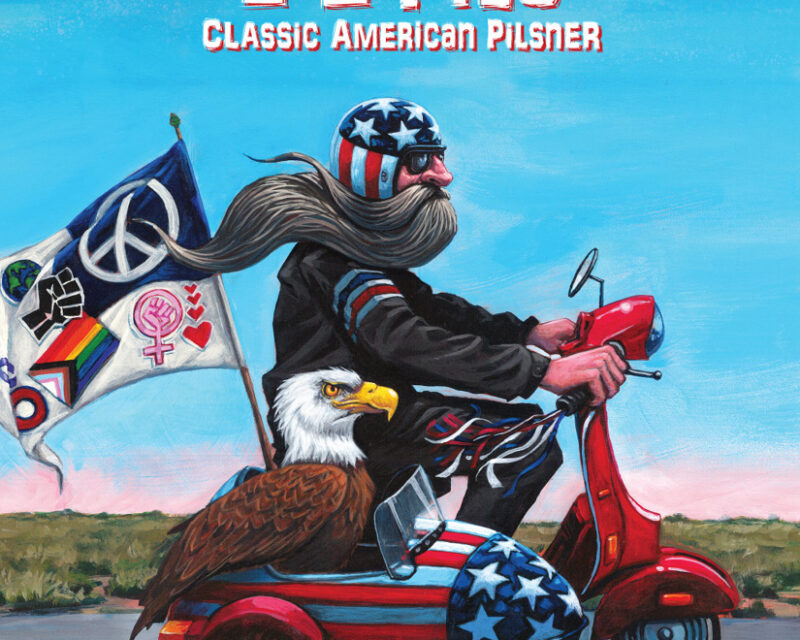 E-Z Classic American Pilsner
5.1% ABV 31 IBUs
Get your motor runnin'…head out on the highway!  Seek out your next adventure with our traditional styled Pilsner crafted with local malts and corn.  Light, crisp and hoppy, this Pilsner celebrates the American brewing tradition and independence. It's the kind of beer Wyatt and Billy would of sought out on their journey across America. Peace, love, PILS! Brewed with love along with American North Star Pilsner Malt; Flaked Corn; Perle and Saphir Hops.
Takeout/Curbside:
$11 / 4-pack (cans)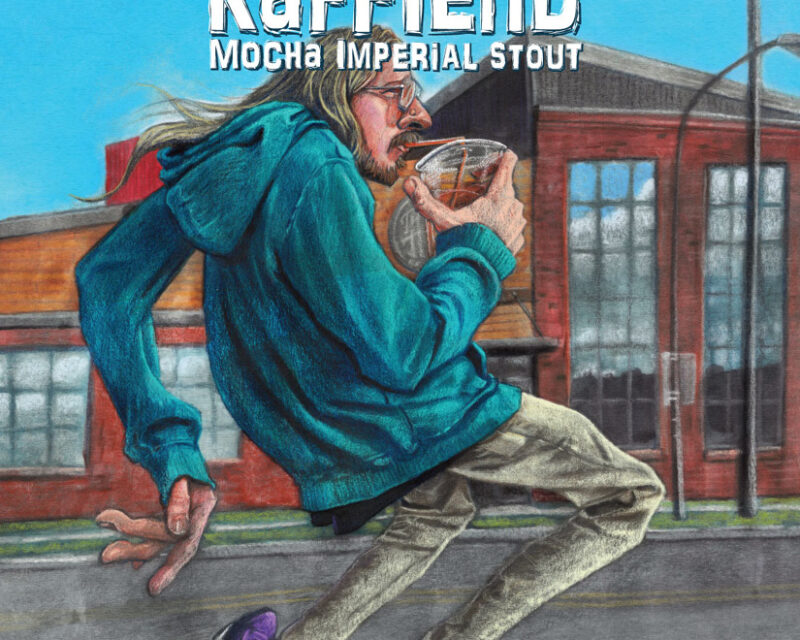 Kaffiend Mocha Imperial Stout
10% ABV 35 IBUs
Sometimes…like every day, the K-Man needs pick-me-up.  Fortunately, one of the best coffee shops on Planet Earth is located just a skate away…Melo Coffee and Kitchen.  Featuring locally roasted Fuego Coffee, they serve up a Mocha Latte so tasty, Kessam convinced us to brew a beer with it.  Over 50 gallons of Melo Mocha, which the K-Man describes as "Chocolatey Chocolate" were added to this rich and creamy Imperial Stout.  Hey Kessam, "Keep Your Visions to Yourself." Brewed with love along with Pale, Crystal, Munich and Chocolate Malts; Roasted Barley; Flaked Barley; Zeus, Nugget and Sterling Hops; Melo Mocha; Fuego Coffee. 
Takeout/ Curbside: $14 – 4 pack (cans)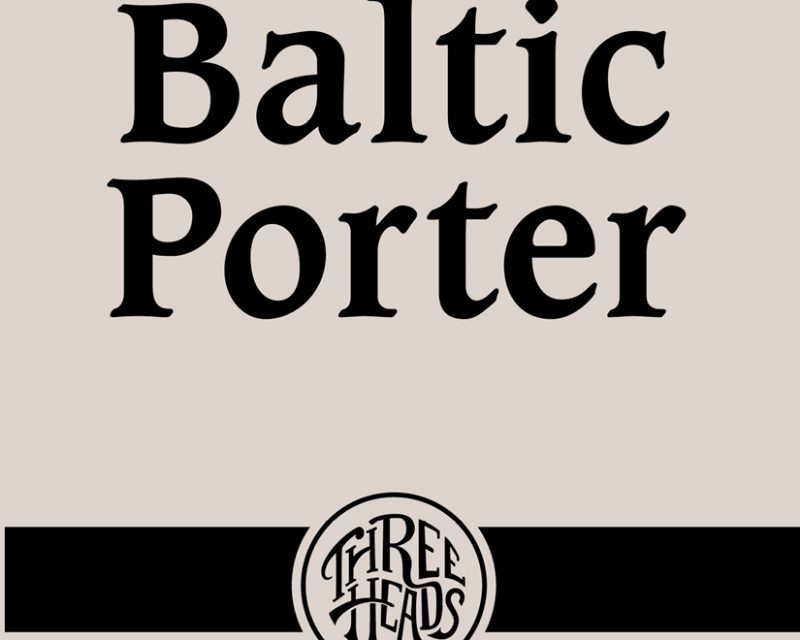 Baltic Porter
10.2% ABV 26 IBUs
Reminiscent of beers from the 18th Century, this offering boasts a soft but bountiful roasted malt profile, which is complemented by notes of caramel and sweet fruit. The hops are subtle, yet delightfully present, and the finish is smooth due to its cool formation temperature and generous lagering time. A perfect companion for all of your concerns. Brewed with love along with Pale, Chocolate, Crystal and Aromatic malts; Hallertau Tradition, Hallertau Magnum and Sterling hops.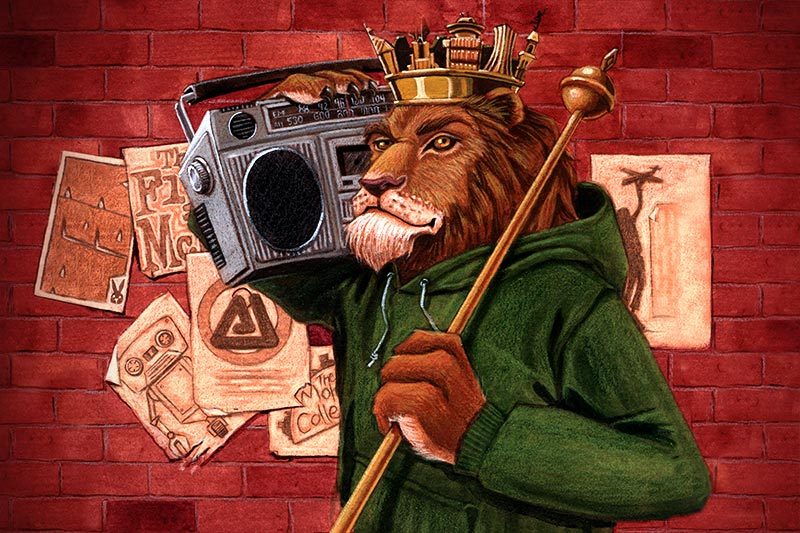 Rochestafarian Scotch Ale
6.8 % ABV 76 IBUs
Rochestafarian n. 1. A beer, malty in nature, brewed to honor Rochester, NY. Like the city's fine funky music, this sweet, full bodied, slightly bitter brew is sure to sway the soul and bring about a feeling of Irie. 2. One who loves 3HB.
Curbside / Takeout:
$12.50 / 6-pack (bottles)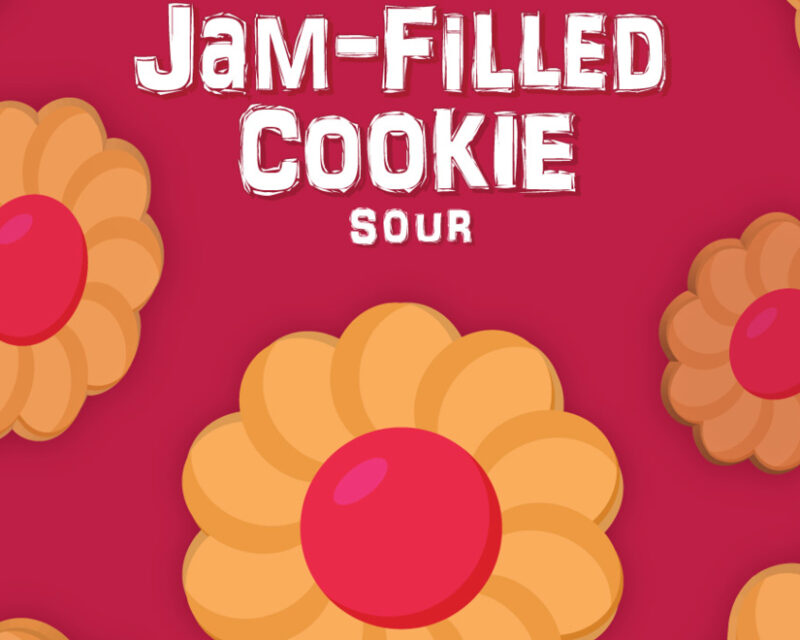 Raspberry Jam-Filled Cookie Sour
6% ABV 4 IBUs
To get you rocking this Holiday Season, we cooked up an extra special beer. This Sour Ale was conditioned on over 150 pounds of Shortbread Cookies and finished with a generous dollop of Raspberries. Get Your Jam On this Holiday Season! Brewed with love along with Pale, and Crystal Malts; Flaked Oats; Flaked Wheat; Pacific Crest Hops; Lactose; Real Raspberries; Shortbread Cookies.
Takeout / Curbside: 
$15 / 4-pack (cans)